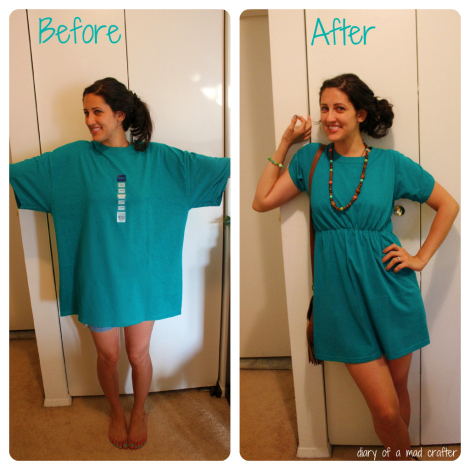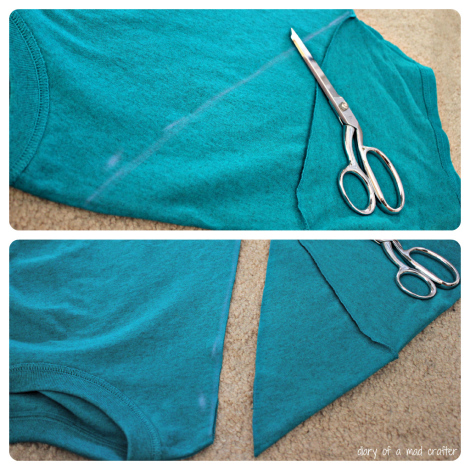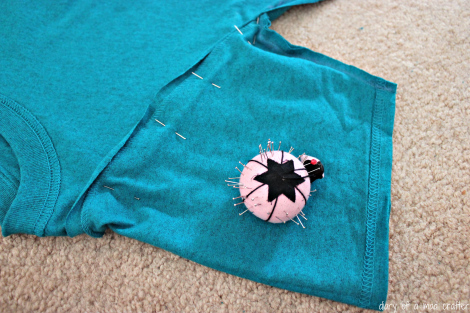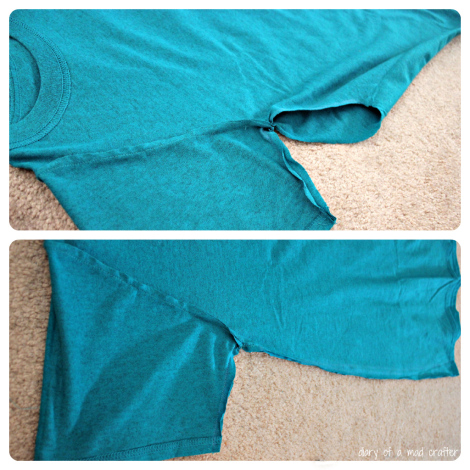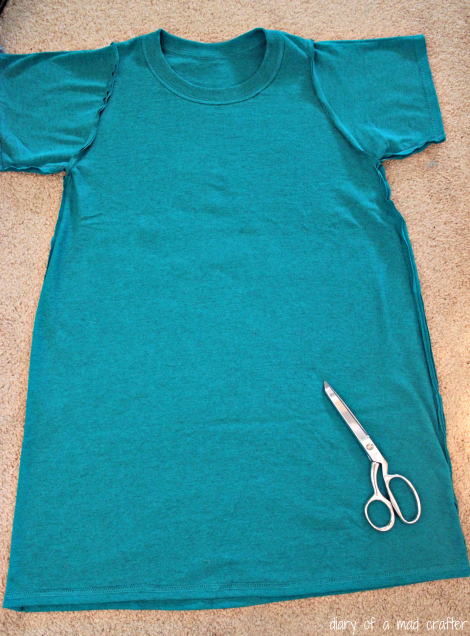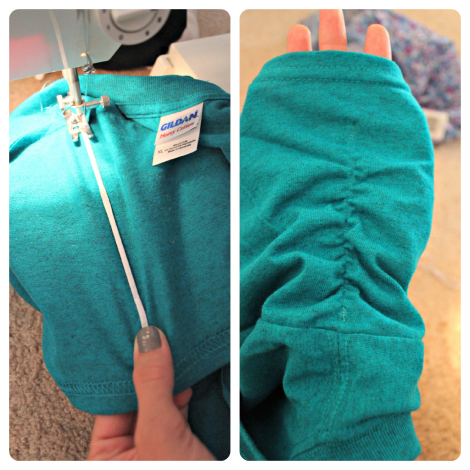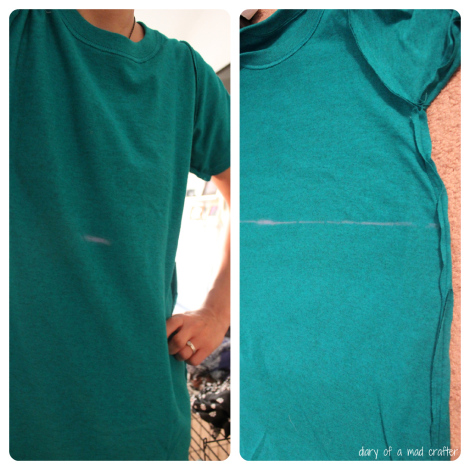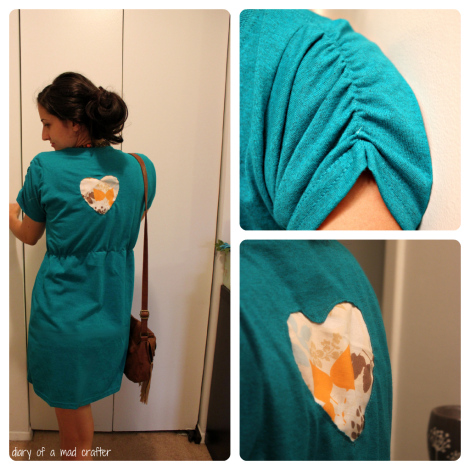 If you are a passionate about remodeling all sort of clothes, you will certainly try this DIY project.  If you have some knowledge of sewing, this is pretty easy. It can be done in less than 2 hours! Take an extra large t-shirt and have some fun tailoring.
You will need:
– an extra-large t-shirt;
– an elastic;
– needles, thread, scissors, ruler, chalk.
More detail here