It's a fun project to put different color and characters on your shoes with comic book. Do you want to try this and catch eyeballs while you wear Comic Book Shoes?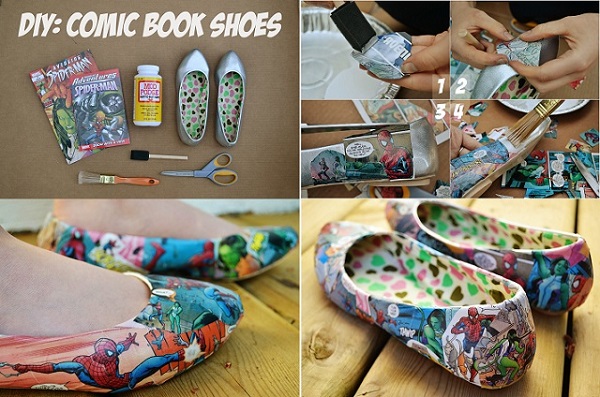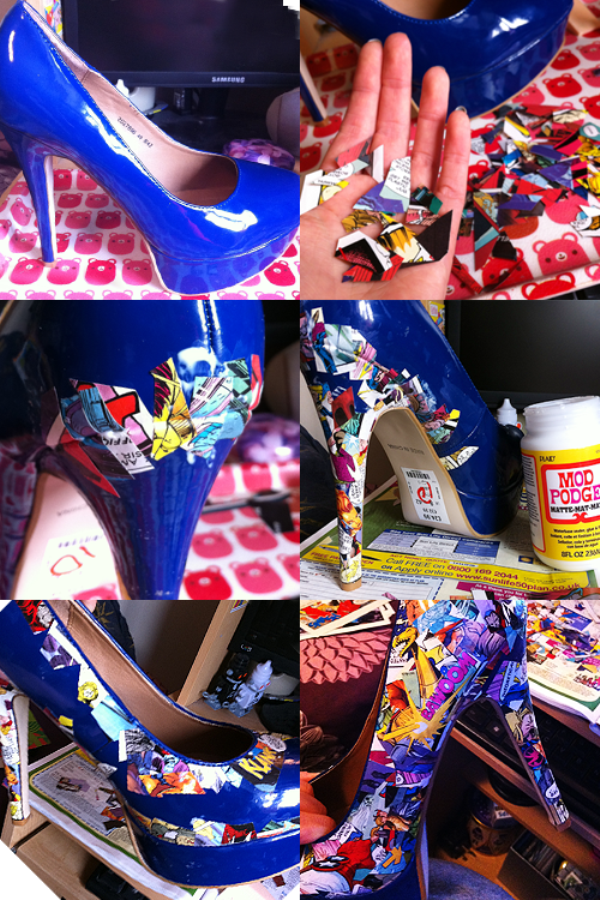 You will need:
Smooth shoes;
Mod Podge;
Paintbrush;
Comic book;
-Scissors.
Directions:
Cut out a few comics from your book into jagged, odd pieces.
Establish where you want to place them on the shoes and use Mod Podge and a paint brush to stick.
Put a layer of Mod Podge also over each piece of comic after you stick it on the shoe.
Apply 3 more layers (letting each layer dry before starting the next).