If you wear a low back dress, a thing that can ruin all of these qualities is to be able to see what type of bra you wear. Here is how you can avoid destroying the sexy back.
Directions:
Snip the clasps off an old bra. These snips are almost always universally sized, but to make sure you should test out in the bra you plan to wear.
Sew an elastic band on the end of one clasp,
Wrap around your tummy to measure the length you will need,
Cut it on the needed length,
Sew on the second clasp.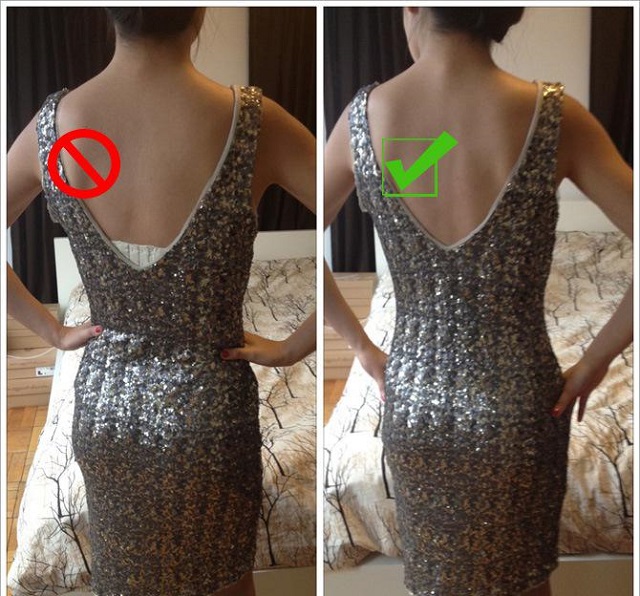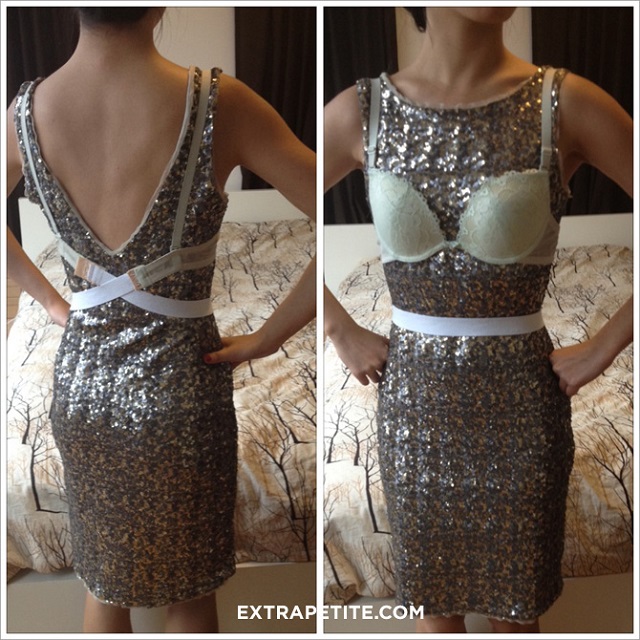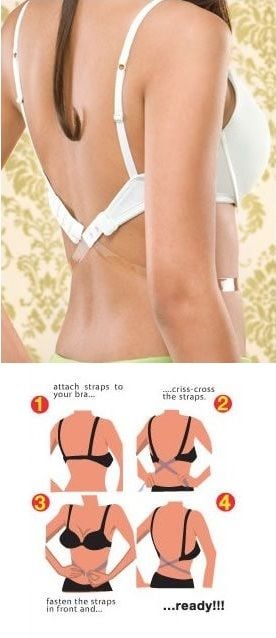 Fashion Forms Women's Adjustable Low Back Converter Strap now available at Amazon