(Update: we are sorry to report that this pattern is no longer available.)
Crochet poncho patterns are ideal because you can just toss them on over your head and go, but that doesn't mean they don't pay attention to style. This Wrapped Pearl Poncho Free Crochet Pattern has such an open and airy feel to it. It has one of the simplest construction methods ever. Basically, you just crochet one large rectangle, then you seam two ends together to make an asymmetrical poncho. It is an easy crochet pattern that can be made in many different sizes, so this piece would work for anyone. If you're looking for something to throw on over a plain outfit, then this will definitely bring some wonderful color and texture to the table. Make it for a friend, or scoop this up for yourself! Thanks Cecilia Ruiz-Smith for sharing this free crochet pattern. The link for the free pattern is provided below photo. Happy crocheting.
You might also like Pineapple Stitch Lace Poncho Free Crochet Pattern.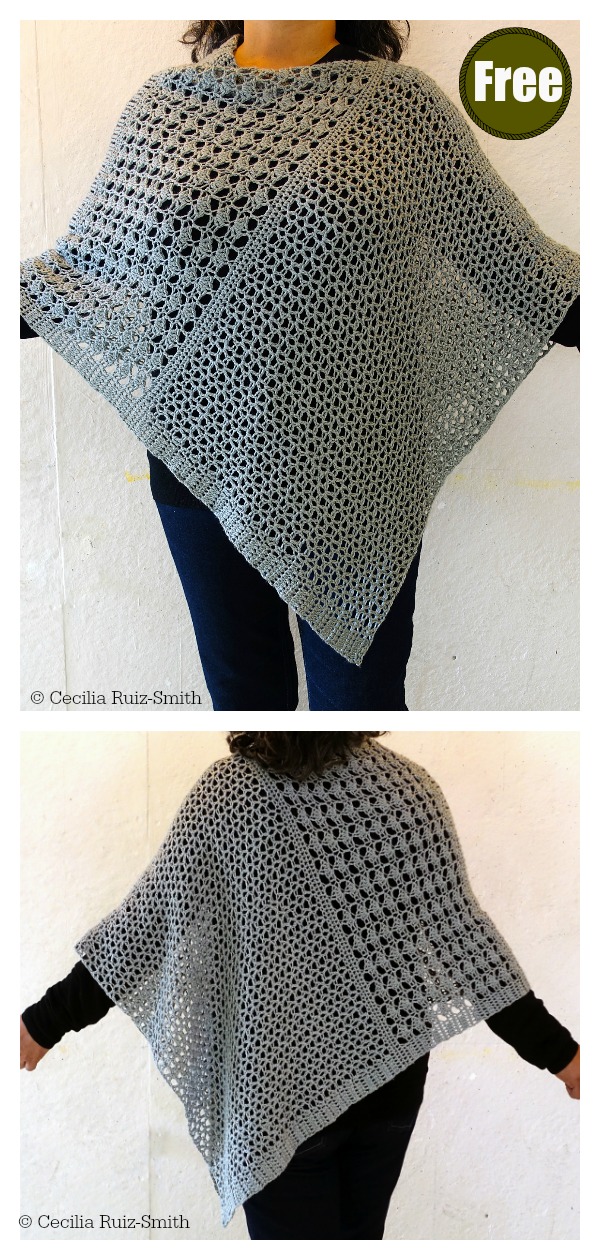 Click below link for free pattern…