Are you looking for a gift for the next baby shower? This lovely cute blanket is a great choice. The teddy bear design is so cute, and it has an interesting pixelated style. It is rolled up and secured with a button tab and button. Bear details and a length of ribbon around the neck complete the adorable effect. The Roly Poly Teddy Bear Blanket Crochet Pattern is very easy and includes two sizes. It works up in just a day or two. The links for more detail are provided below photos. Happy crocheting.
You might also like Sleep Tight Teddy Bear Baby Blanket Crochet Pattern.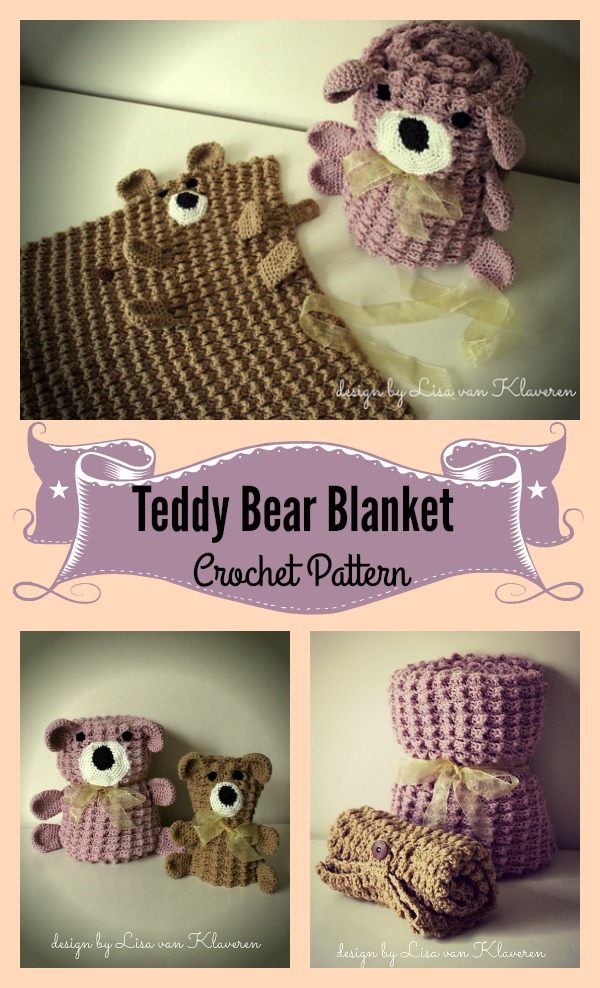 Click below link for paid pattern….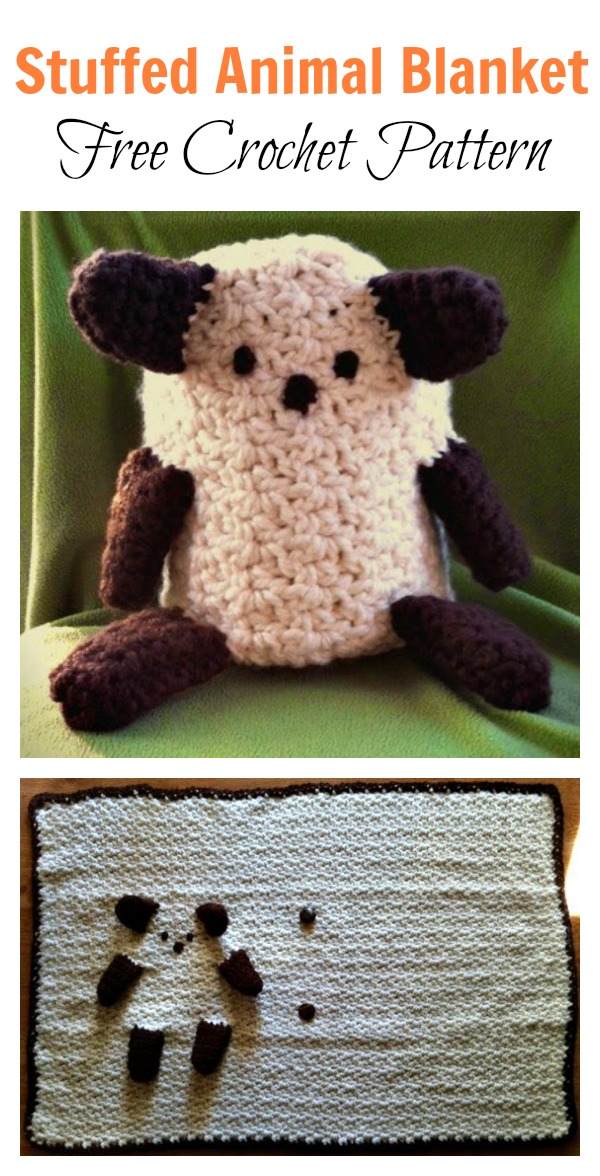 Click below link for free pattern…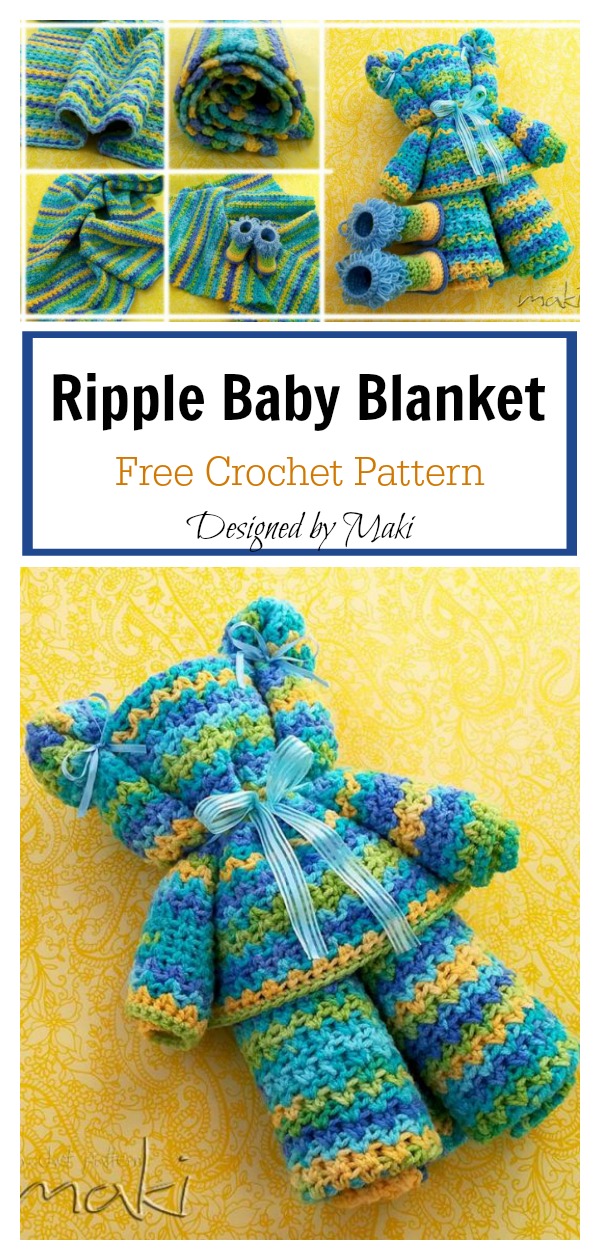 Click below link for free pattern…