The Ribby Dog Sweater is a free crochet pattern that is both stylish and practical for small dogs. This easy-to-follow pattern will help you make a comfortable sweater for your furry friend. This pullover-style sweater looks just like a knitted sweater, but is made with crochet stitches. This crocheted sweater is sure to keep your pup toasty and warm, no matter how cold the weather gets. This outfit is sure to be a hit with your pup and their friends! The soft and cozy fabric, combined with the unique ribbed texture, make this sweater a stylish and practical addition to your pup. Thanks My Hobby is Crochet for sharing the wonderful free crochet pattern. The link for the free pattern is provided below photo. Happy crocheting.
You may also like Dog Poop Bag Holder Free Crochet Pattern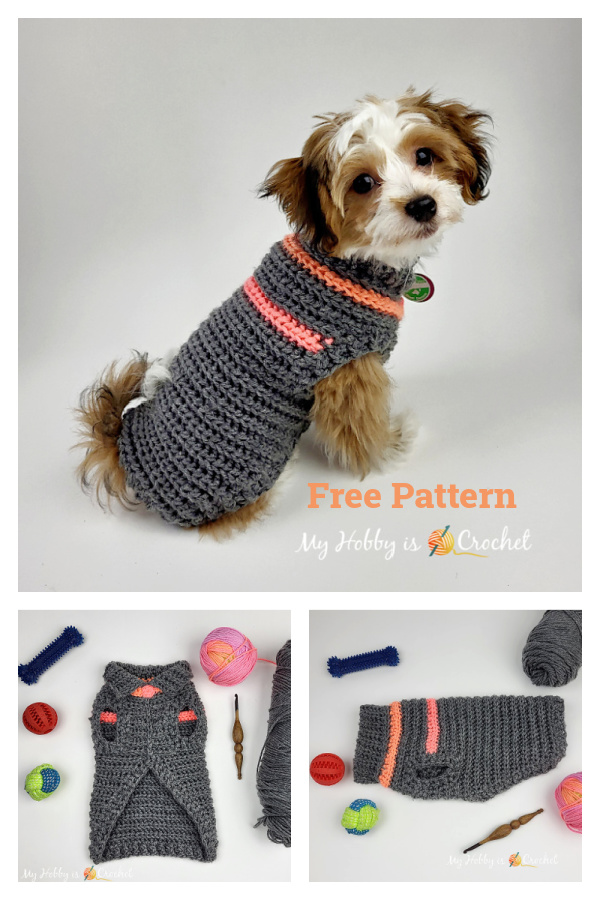 Click below link for web version free pattern….