Wearing this Octopus Hat with curly tentacles and big eyes is a fun way to get your "Kraken" on. This hat would make the perfect accent to your Halloween costume AND your everyday winter wardrobe. It will also make a very good birthday/Christmas gift for a loved one. The Octopus Hat Free Crochet Pattern is very fun to do. It is for medium size, but it has guidelines to do other sizes. Thanks Abnormal Crocheter and TheTwistedHatter for sharing this free crochet pattern and video tutorial. The link for the pattern is provided below photo. Happy crocheting.
You might also like Valentine Hat Free Crochet Pattern (All Sizes).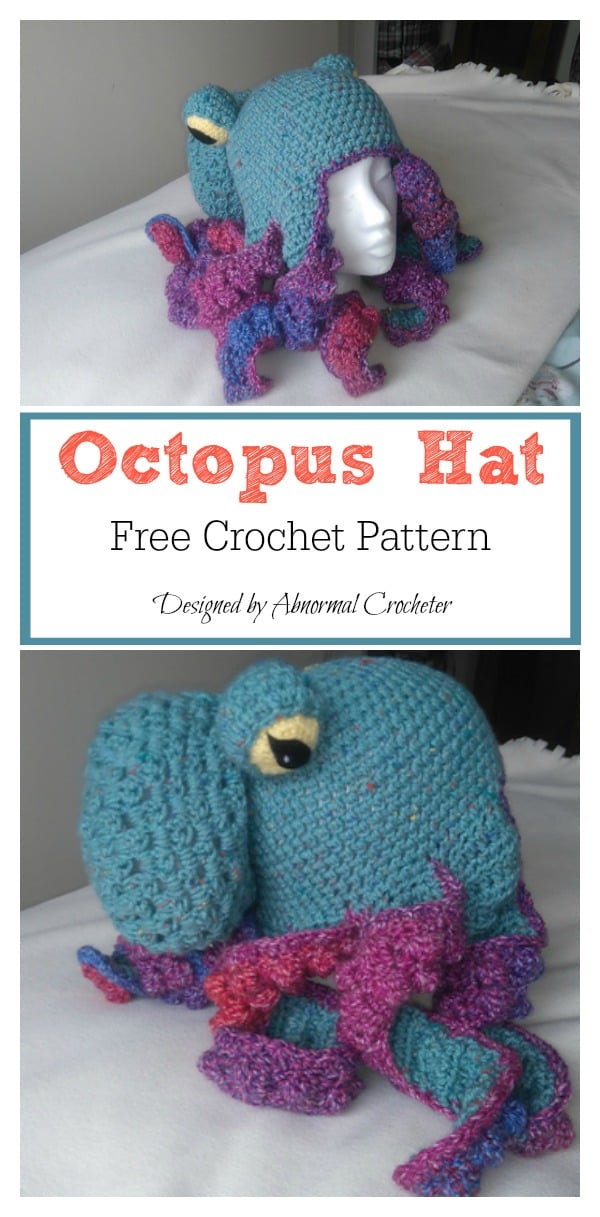 Click below link for free pattern…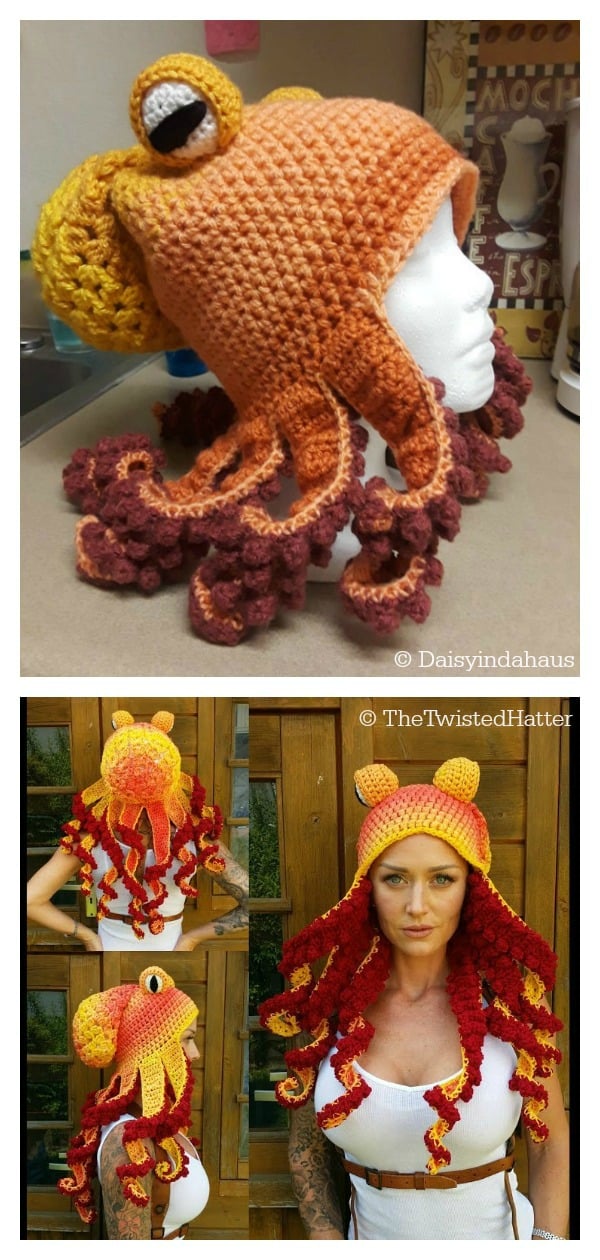 Click below link for video tutorial…If you need easy-to-read PDF pattern, you can buy from Ravelry or Etsy.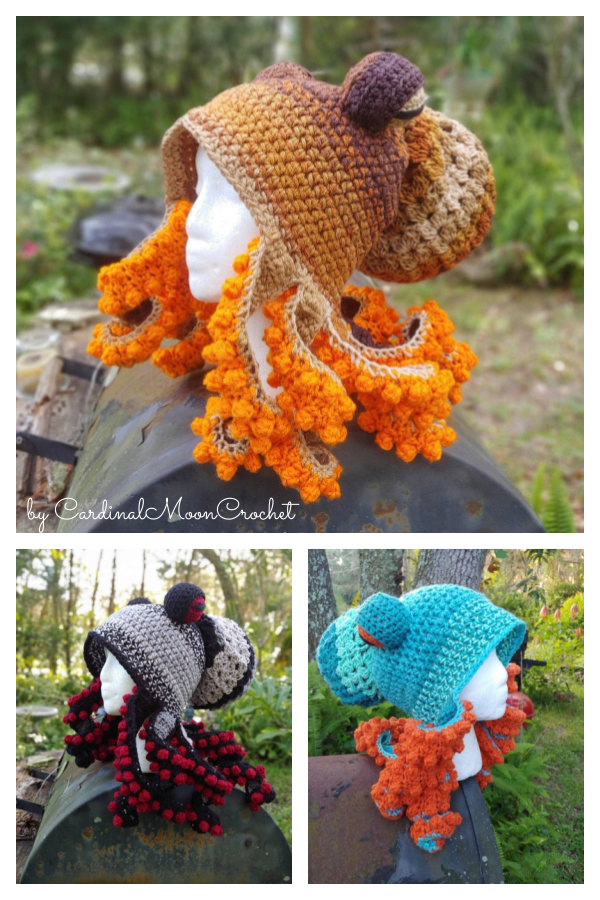 You can buy one from here.