Who knew that sharks could be terrifying and cuddly at the same time? Take a look at this Hungry Shark Baby Slippers Free Crochet Pattern. Despite the fact that they're shaped like sharks, these slippers are adorable, and can keep your toes warm. This fantastic free pattern is sized for a five-year-old child, but you can adjust a little bit and make one for everybody in the family. We really can't get over how cute they look when you stick your foot into the mouth of a snuggly shark. Thanks Crafty Charli for sharing the wonderful free crochet pattern. The link for the free pattern is provided below photo. Happy crocheting.
You may also like Happy Puppy Baby Slippers Free Crochet Pattern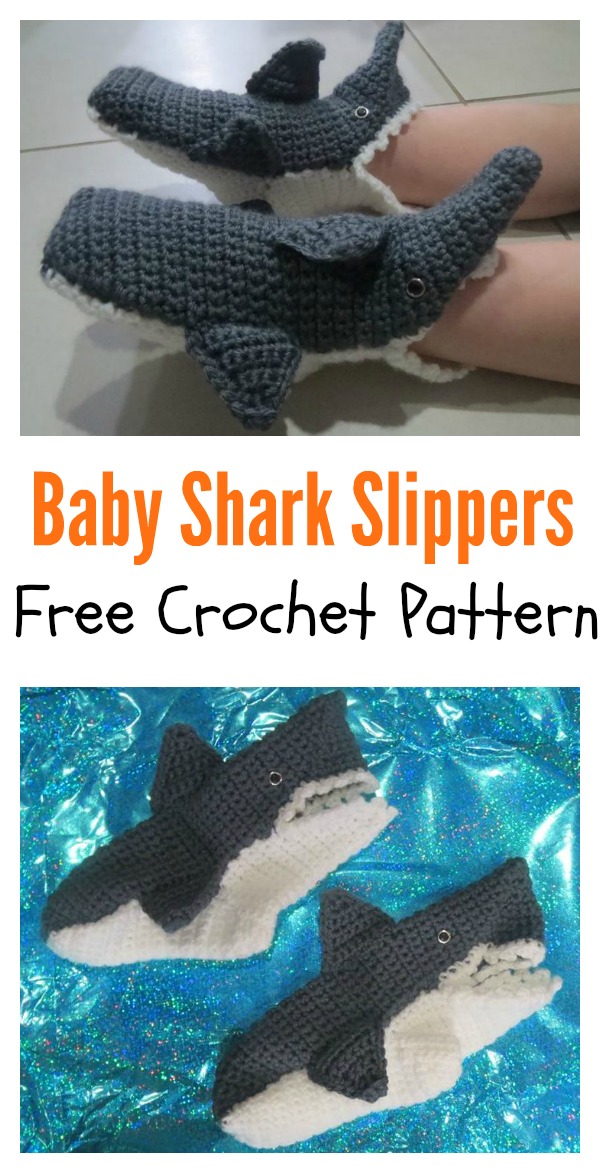 Click below link for free pattern….