Daffodils are a particularly inspiring sight. We've got a brand-new pattern to share with you. Extremely beautiful and vibrant, this Free 3D Daffodils Granny Square Crochet Pattern is simply amazing. It's a modern variation of classic afghan block. The pattern builds the flower so that there is no sewing parts together. It is fun and quite easy to make if you know how to make the crossed double crochet, V-stitch, treble, and double treble crochet stitches. You'll be able to enjoy daffodils in your home all year round. If you plan to connect all these granny squares together to make a blanket, you will need to learn how to join Crochet Motifs.
You may also like other granny square patterns.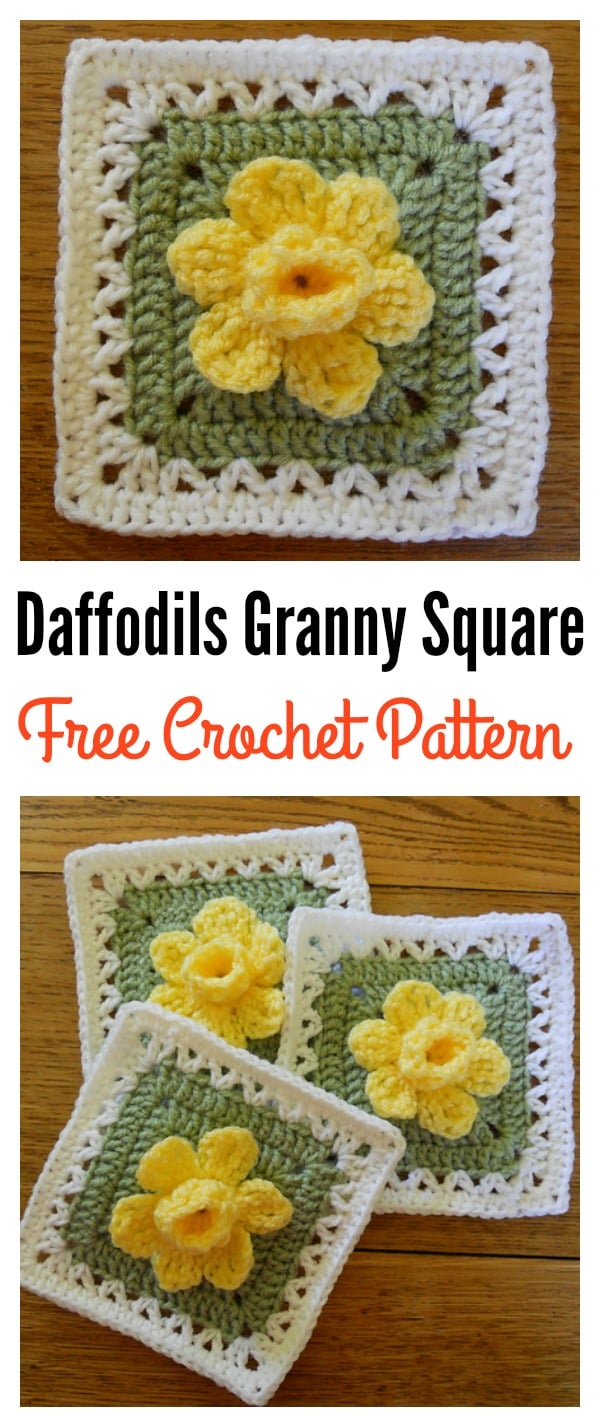 Click below link for free pattern…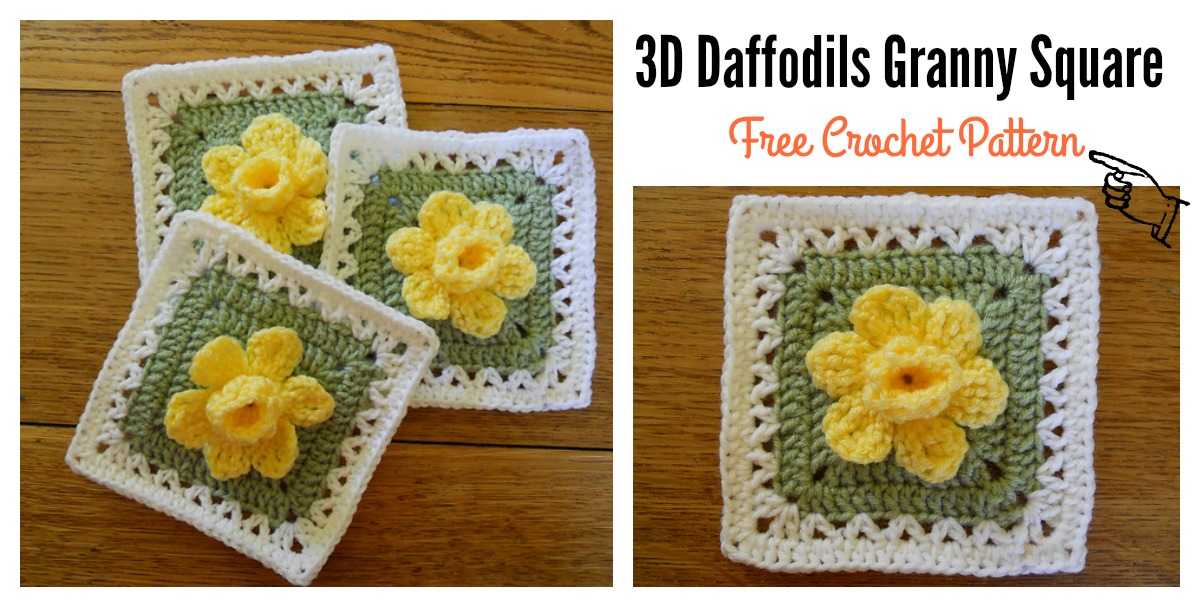 Daffodils have a really neat shape that translates well into crochet. You could sew a pin onto the back of one to make a brooch, sew one onto a tote to make a nice spring bag, or twist a green pipecleaner through the back to make a stem and stick a bunch into a vase.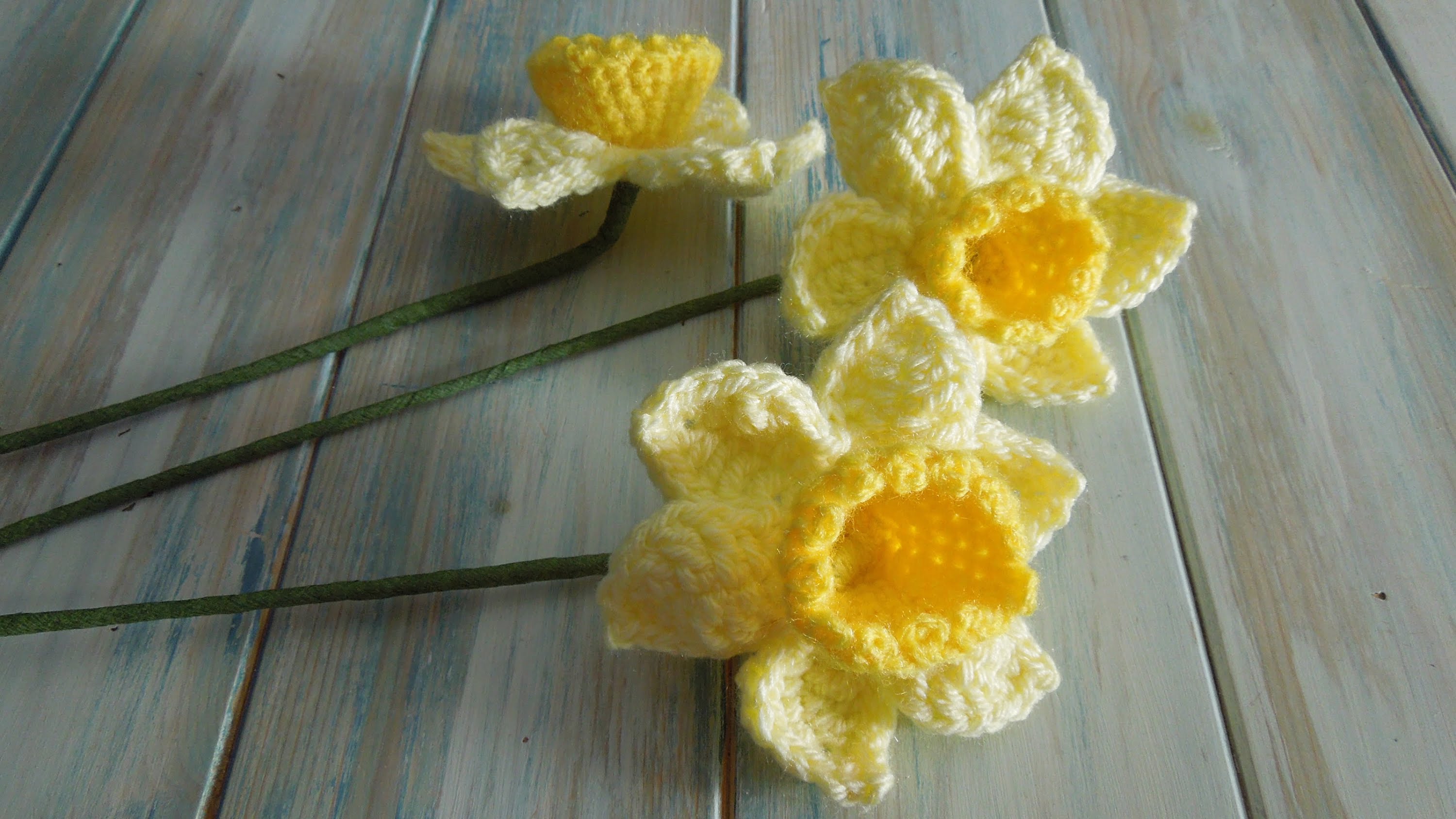 Click below link for video tutorial…