How cute are those amigurumi foxes? As crocheters, we're luckier to have the skills we need to capture some of that cuteness and bring it into our homes. They are the right playmate for your wild little foxes at home, therefore they are a great gift idea for your beloved little ones. The Fox Amigurumi Free Crochet Pattern use split stitch to create a wonderful texture. If you haven't tried it before, you can practice it by making some dish-clothes. Once you master it, it will become one of your favorite patterns. How you stuff your fox usually has a huge impact on the result. Try to pay attention to each body part while you stuff it. Thanks Below Designers for sharing these patterns. The links for the free patterns are provided below photos. Happy crocheting.
For more ideas on Amigurumi Crochet Patterns, take a look at my Toy Pinterest Board.
You might also like Pocket Fox Free Crochet Pattern.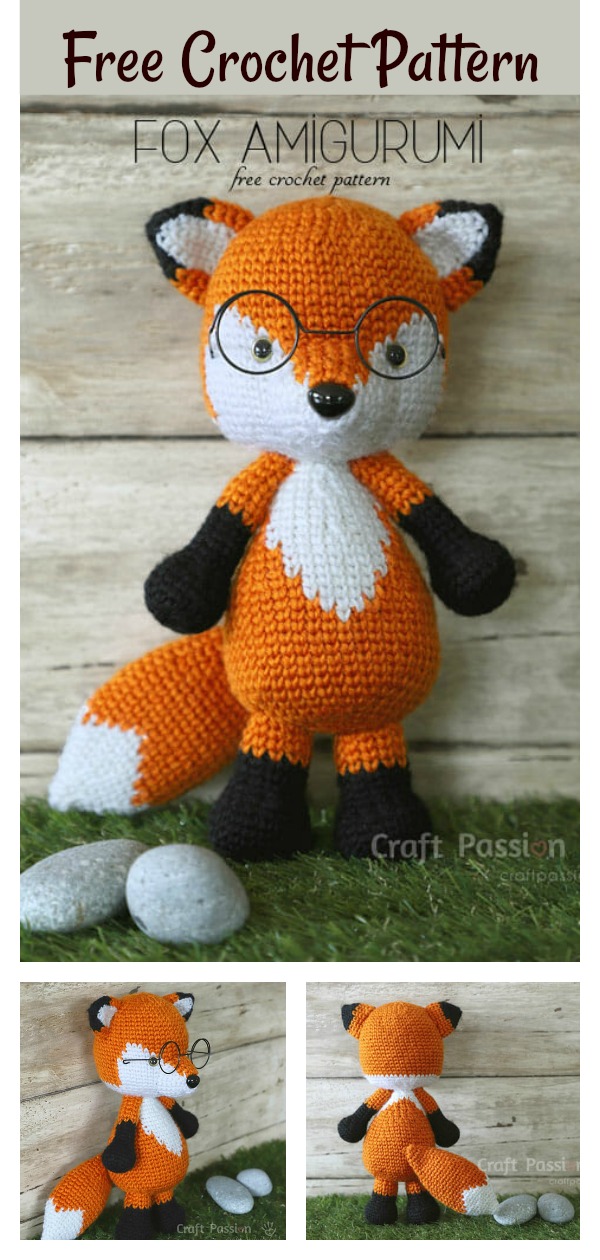 Click below link for free pattern…
Click below link for free pattern…
Click below link for free pattern…
Click below link for free pattern…
If you need easy-to-read PDF pattern, you can buy from here. It costs around $7. Click below link for free pattern…