Crochet Hungry Caterpillar Cocoon is an excellent way to keep infants feeling secure much like being wrapped within the womb. Newborn baby will look cute and stay warm and cozy with this set. It is very gender neutral and suitable for boys or girls. It makes a wonderful gift set for any special new addition. Making baby gifts with your own hands is the sweetest way to show your love and welcome those new little ones to the world!  This Caterpillar hat and cocoon crochet pattern set makes for adorable first photo sessions for boys and girls! So whimsical and sweet, these photos will make a cherished keepsake for years to come.

These step by step tutorials of free baby crochet patterns for caterpillar hat and cocoon are actually really simple to make as a loving gift to new parents. The outcome is amazing. If you love crocheting, this Crochet Hungry Caterpillar Cocoon and Hat Set is really something that you should try for babyhood memories. Please check the link and video in the below for the Crochet Newborn Caterpillar Hat & Cocoon Set FREE patterns, enjoy !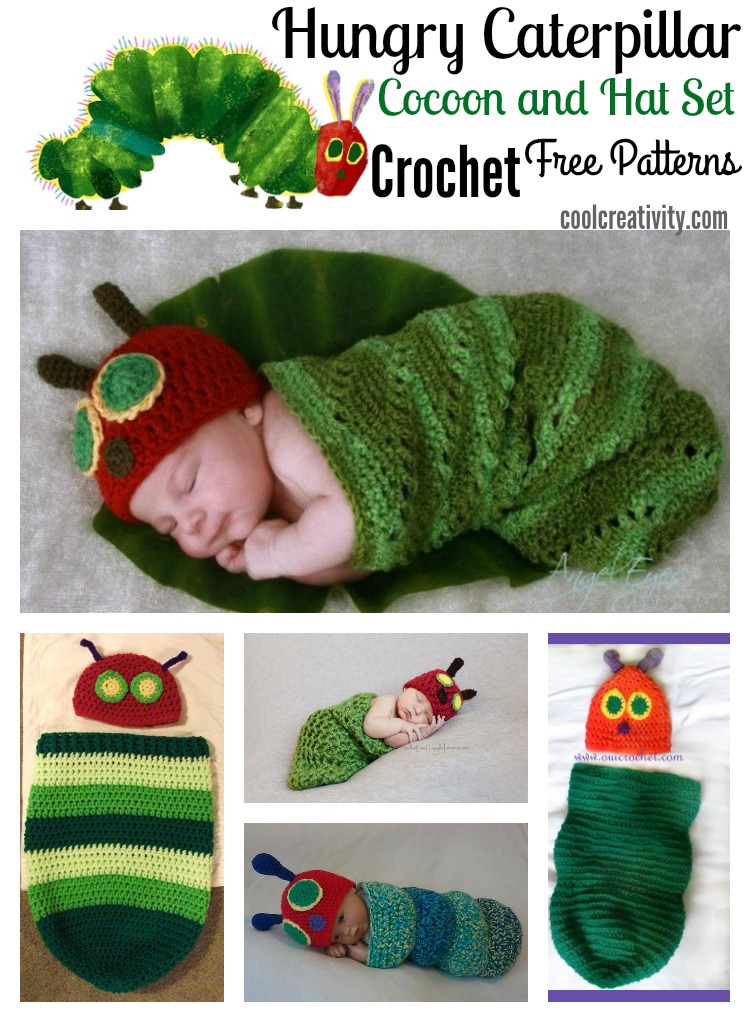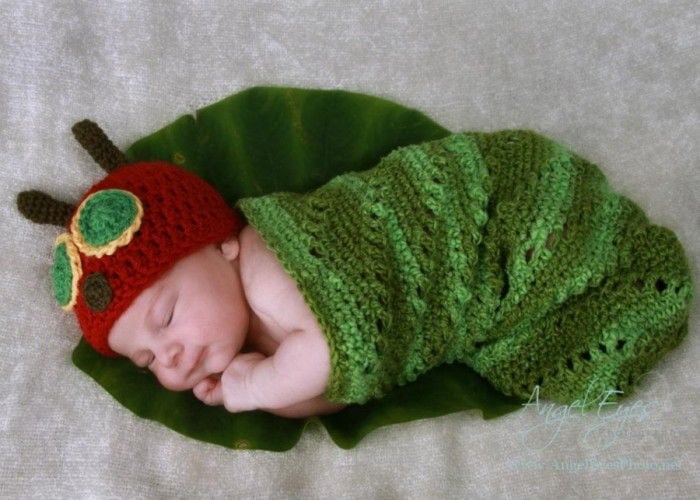 Photo via Happy Baby Crochet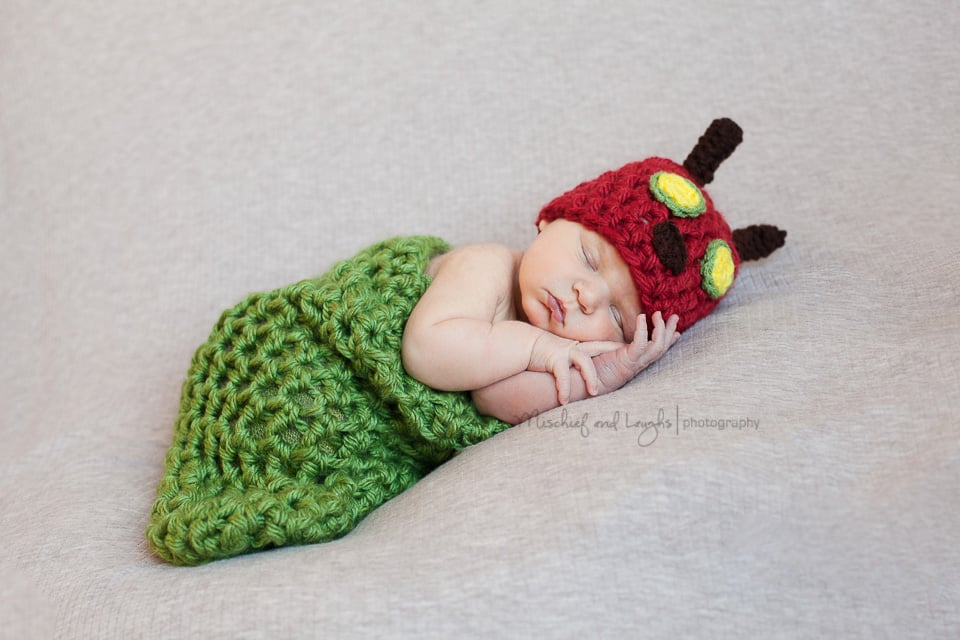 Photo via mischiefandlaughs
Adorable crochet caterpillar outfit for photography sessions.
Babies do love to be wrapped up and swaddled. What better and cuter way than using one of our Baby Cocoons.
This is our Caterpillar Baby Cocoon, with its cute little hat too! Super cute for a new arrival, perfect for a photo shoot, and a wonderful way of keeping your baby warm and swaddled safely.