Fingerless gloves are quite popular during fall and winter. Though they won't keep your fingers warm, they can keep your wrist warm and fingers free. You can even wear these chic gloves indoors without making your palms sweat. Here are a couple of beautiful Crochet Fingerless Gloves Free Patterns that you can use to make fingerless gloves.
These easy fingerless gloves normally use one skein of yarn and are quick and simple to make. The gloves are worked in one piece. You can adjust the size to suit your arms. You can work up a fingerless gloves crochet pattern as gift for a friend or family member too.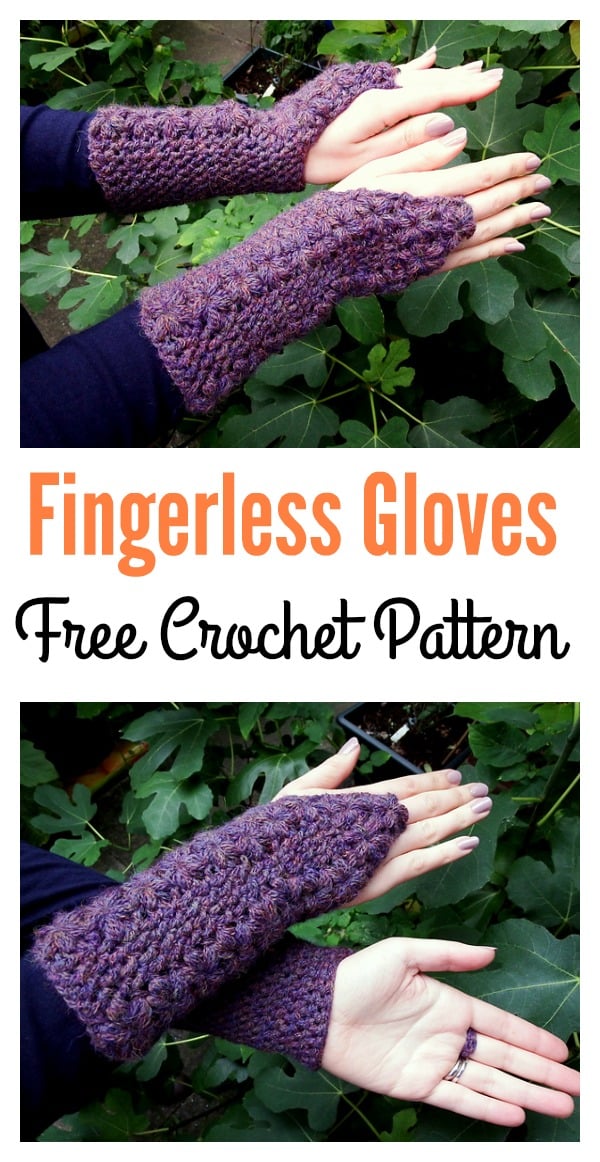 Click below link for free pattern….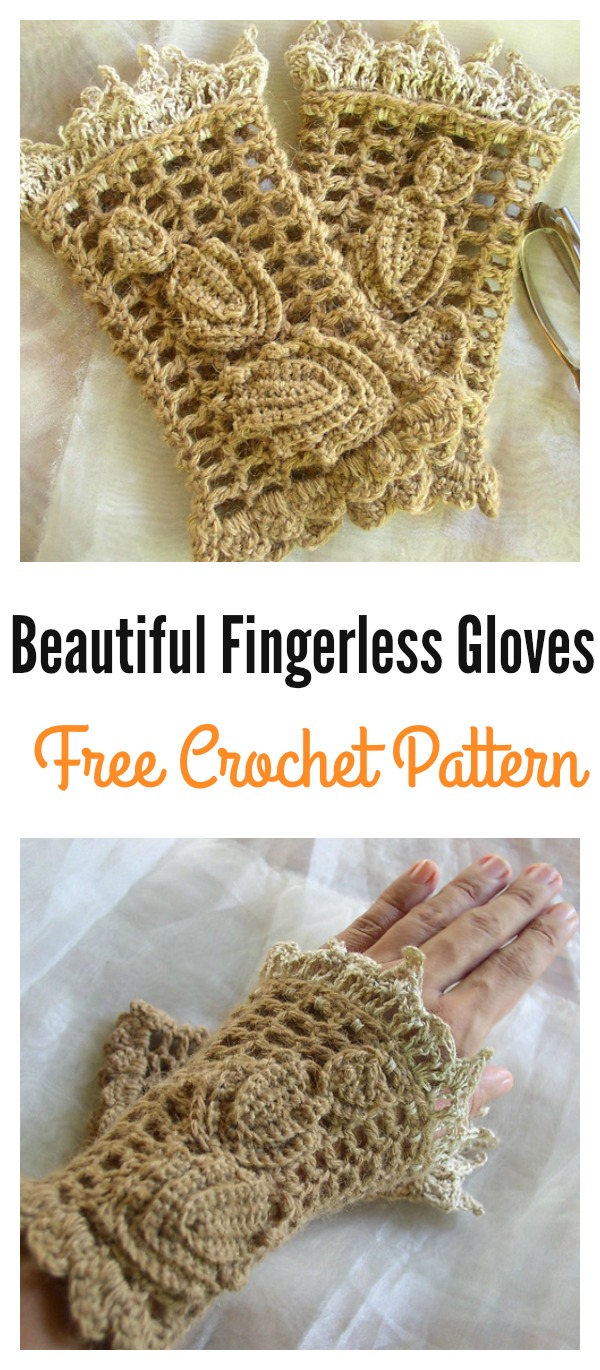 Click below link for free pattern…