Hi crochet lovers, we have introduced many crochet patterns for different animals. But this one is definitely unique and special. You may not have thought of coming up a beautiful pattern with type of animals with big body. Take a look at this beautiful Josefina Crochet Elephant Pillow, what a gorgeous design it is.
The Crochet Elephant Pillow is so sweet and adorable! This would be so cute on a rocking chair in a nursery – or on the couch! This pillow is safe for babies to play with and a fun pillow for older children (laying around on a Saturday morning watching cartoons) to use as well. This pillow can even be used as decor in the house by using some more "grown up" colors.
Now you can make your very own elephant pillow with this clear and easy to follow crochet pattern! Make this adorable elephant pillow with Josefina's PDF crochet pattern! Whilst it's a Paid Pattern we certainly think it's worth the small investment. Enjoy.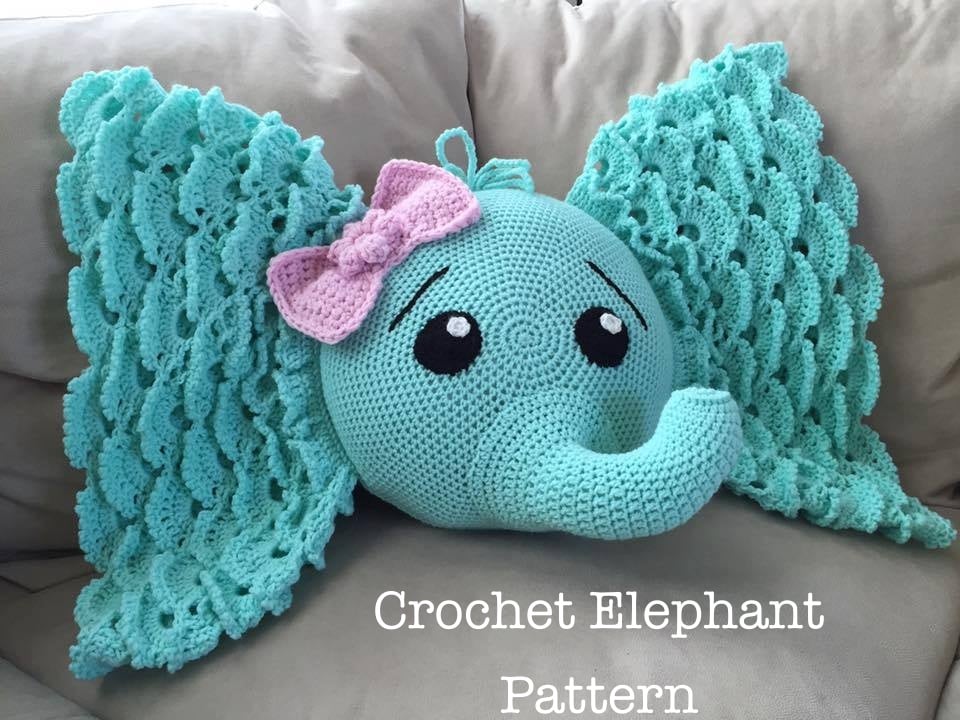 Click below link for paid pattern….