Are you ready to get into the Christmas spirit? The Christmas Tree Hat Free Crochet Pattern is a wonderfully festive crochet hat pattern to add cheer to your holiday season. This is an easy crochet pattern because it only uses basic stitches to make a great texture and pattern. The little ornament bobbles are added later, so you don't even have to worry about those as you make the hat. It is super cute and fun to make. With this pattern, you can get festive with the whole family. We have included free and paid pattern below. Thanks below designers for sharing free crochet patterns. The link for the pattern is provided below photo. Happy crocheting!
For more ideas on Christmas Patterns, take a look at my Christmas Pinterest Board.
You might also like Diamond Beanie Hat Free Crochet Pattern.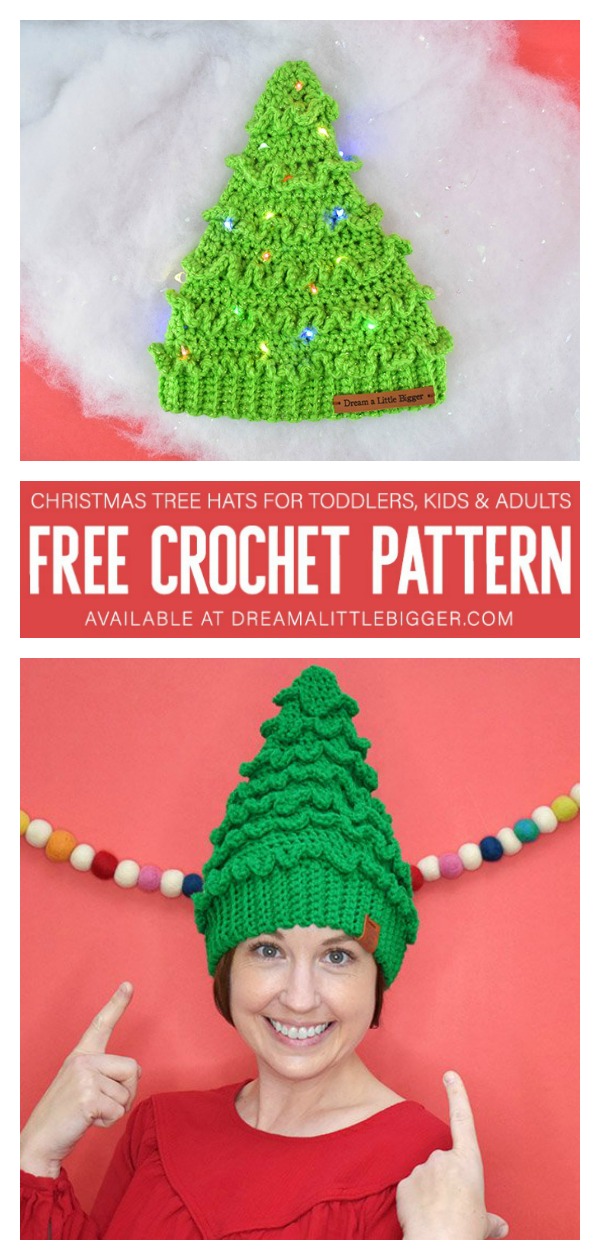 Click below link for free pattern…
Click below link for free pattern…
If you need easy-to-read PDF pattern, you can buy from here. It costs around $5.53. Click below link for free pattern…
Click below link for paid pattern…
Click below link for paid pattern…
Click below link for paid pattern…