If you are looking for a pair of gloves to keep your hands warm, fingerless gloves are a good choice. They offer the comfort, coziness and warmth of gloves, while still giving your freedom to type or do whatever else you need to do. The are very delicate and excellent fitting. These are great for those cool days where you need your fingers to be free. With this Beautiful Fingerless Gloves Free Crochet Pattern, you can work up your very own beautiful fingerless gloves. They are also fun to crochet and can make great gifts or charity donations. Thanks Maaike van Koert for sharing this beautiful free crochet pattern on crejjtion.com. The link for the free pattern is provided below photo. Happy crocheting.
You may also like Crochet Fingerless Gloves Free Patterns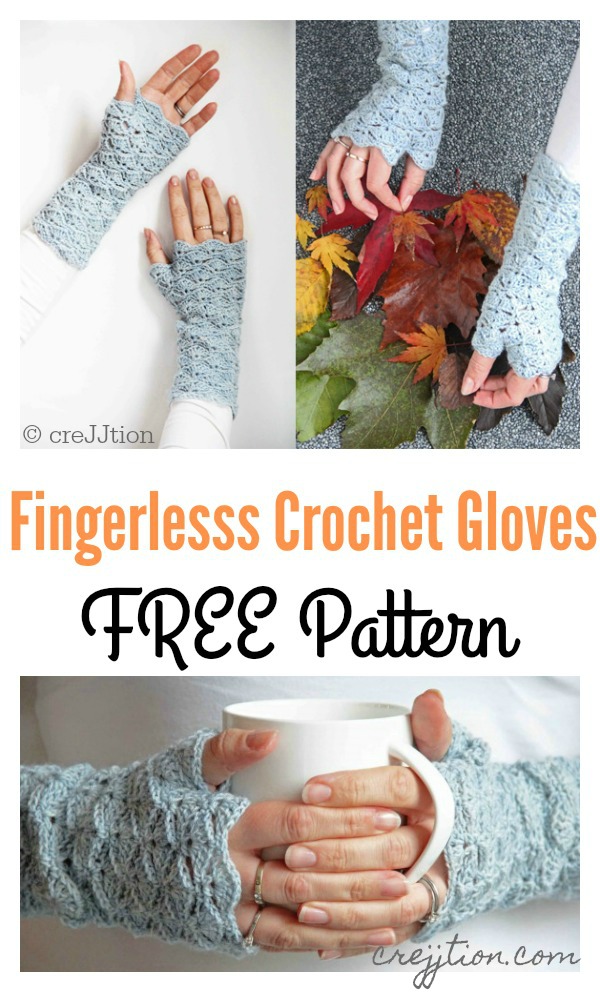 Click below link for free pattern which includes detailed pictures to guide you through…..