You don't have to visit the zoo to see elephants! If you are a crochet lover, you can make Baby Elephant Crochet Hat with Free Pattern and keep it for your kids. Or it can be made as a great baby shower gift. This cute and clever elephant hat will make any mom and dad very happy and will amaze everybody else. Any little bundle of joy will look fabulous wearing this amazing and adorable hat. Since elephants never forget, maybe having a cool elephant hat is all kids need to remember to wear their hat. It can be versatile outfit that can be changed to meet several photo shoots.
you may also like:40+ Crochet Animal Hat with Patterns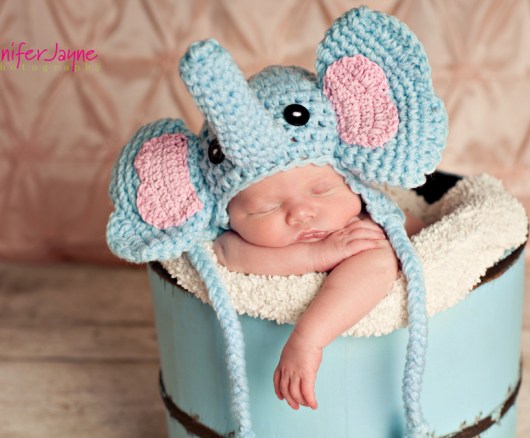 Click below link for free pattern….