Have you seen some of folded book art at internet? They are so beautiful and make the perfect gift. In just a few hours, you can transform a book into a sculpture that you and your loved ones will cherish for years to come. These will look good on bookshelves or fill-out a bedroom mantel.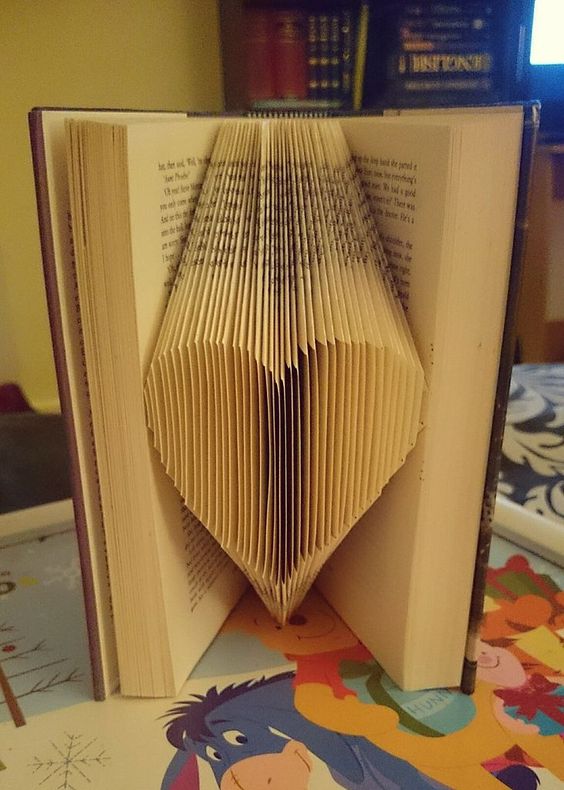 Tutorial via Instructables
Folding books into letters is easy!
The first one takes hours, second you need enough patience. Every lower case letter needs at least 35 folds, that means 70 page numbers per letter. Ensure that the letters of your work are exactly the size you would like them to be in the book.
I think it's best to review the video tutorial below, which shows you in details how to fold book into letters.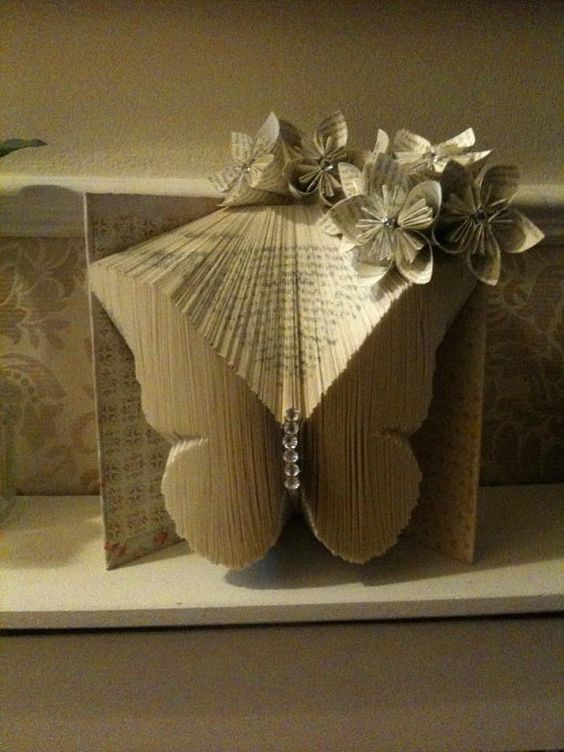 Photo via Etsy