Does your living room have a blank space that you need some inspiration to decorate? You cannot afford to buy a piece of expensive quality art. But Having some art hanging up in your room can be a great thing to pull it all together, just like having a carpet in your room. Well, this might sound like an odd idea, but for me it was very creative. Have you ever thought about turning a Shower Curtain Into Awesome Wall Art?  With little effort, you can actually put it up on your wall! Since it's so large, it is going to fill a really huge white space and it will have a really dramatic and eye-catching effect.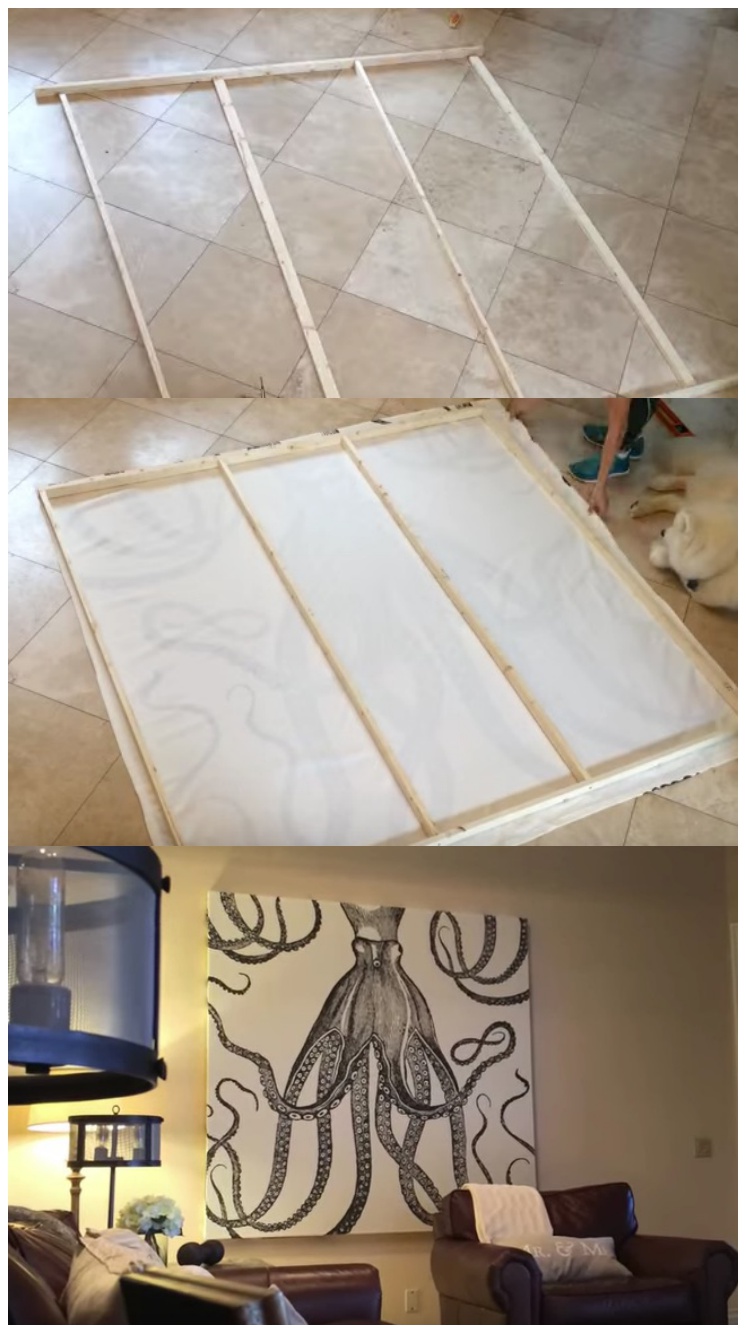 Shower curtains make great art pieces because there look really nice, and only cost a few dollars. Some have a really nice design on them. You can find anything from nice animals, obscure dots and lines, to even your city's transportation map on some shower curtains. The key to make shower curtain art is having a sturdy frame, which is not difficult to build at all. All you need is some sturdy wood that you can screw together to form a rectangular frame, and a staple gun to staple down the curtain.
In a video by Kati Heifner, they detail how they turn a Shower Curtain Into Awesome Wall Art.
You may also like:
Ballerina Tutu Canvas Wall Art (Video Tutorial)