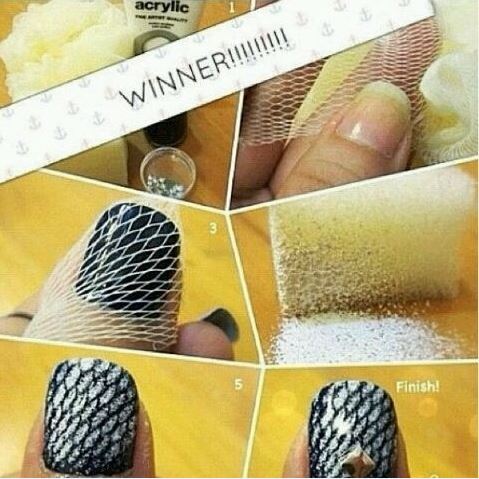 Whether you're a shaky-handed beginner or a skilled expert,   here we share an ingenious example of nails art. When it`s about art, the imagination has no limits. 
What you will need:
sponge
glitter powder (white in this case)
acrylic gel
colored varnish (black in this case)
netting (from the bath puff)
base coat
How to do it:
Apply your base, let it dry
Apply the colored varnish and wait for it to dry.
Put the netting over it then dab the sponge in the acrylic gel, then in the glitter powder. Dab it on the Nail and nettiing.
Remove the net, wait for it to dry and put on a clear top coat.