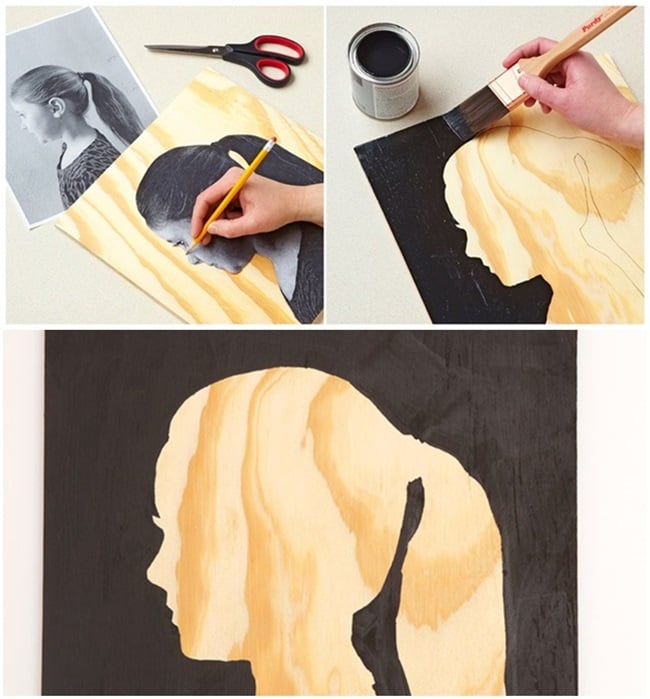 It's a very simple and creative idea to make silhouette wall art. You can make this out of your loved ones' pictures and send them as gifts to surprise them.
What you will need:
15/32″x2'x2′ sanded pine plywood
Valspar half-pint interior/exterior gloss black brushing enamel
Circular saw or jigsaw
Straightedge
Paintbrush
Pencil
Scissors
Instructions:
Cut plywood to desired size (one piece can be cut into four 12″x12″ squares)
Take a photo of your model's profile against a lightly colored background and print in the size you would like.
Cut out the silhouette, tape it to the plywood, and trace around it with a pencil.
Paint carefully around the outline on the outside of the profile. You can use high-gloss black paint.