Do those lawn chairs in your yard that have witnessed so many summers look old-fashioned?  How about giving them a brand new life by transforming them into a brightly colored macrame folding chair to get your patio summer-ready. Here is the great idea – Make a Macrame Lawn Chair as long as those chairs have have perfectly good metal frames.  It's not only a fun-filled and inexpensive project, but also capable of stealing lots of attention at your get-togethers.
The steps for this project is pretty simple. Removing the old backing and cleaning the frame of the chair, followed by a creative, smart weaving of the macrame cords can turn that old chair into an all new comfort furniture for your yards. These handcrafted lawn chairs are surely going to be way more comfortable than before as this design is free of large holes.
Check out the video tutorial below to Make a Macrame Lawn Chair. Enjoy.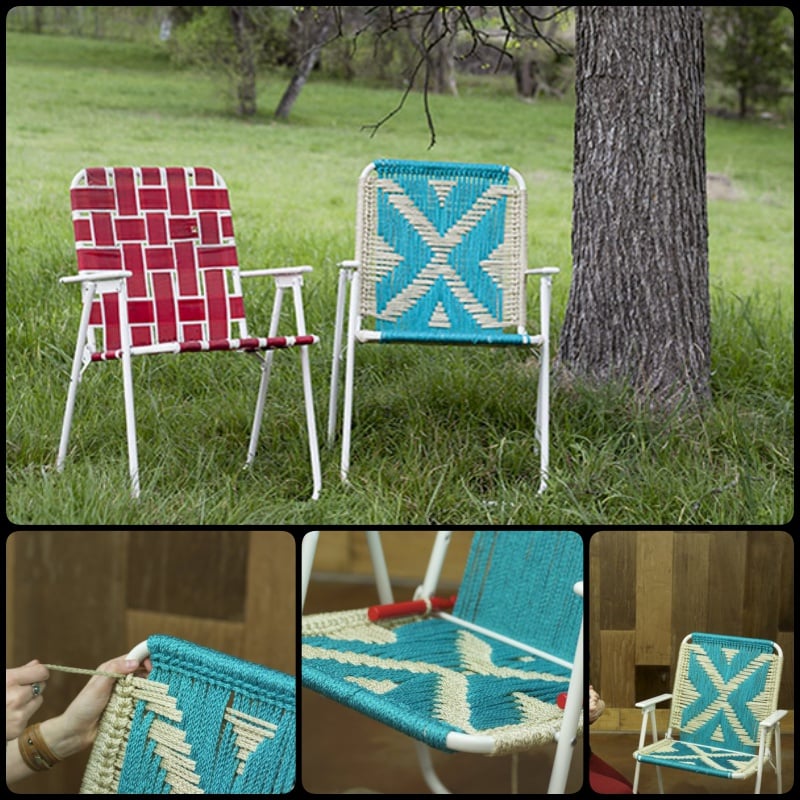 Click below link for more informations….
You may also like: