If you have old, perhaps fraying towels that you're still holding onto and not really using. Wondering what to do with these old bath towels? Here are some great ideas to give them new lives.
Cut them in strips large enough to use as cleaning rags, which can be used for household cleaning as well as washing your car.
Make dusting or bath mitts, simply trace an outline of your hand adding a 1/2″ seam allowance and then sew.
HGTV Handmade shows us a throwback episode where clever crafters show us how to use our towels to create new, trendy bathroom rugs.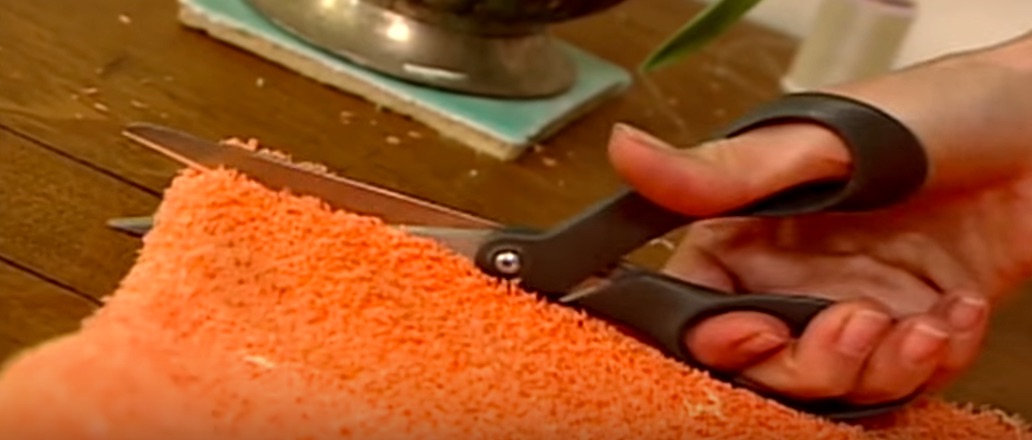 All you need is 3 bath towels, a pair of scissors, sewing needle, and thread. In the video tutorial Linda Facci guides us through the steps. Let's follow the video and learn how to make one of these cozy rugs yourself. Enjoy!