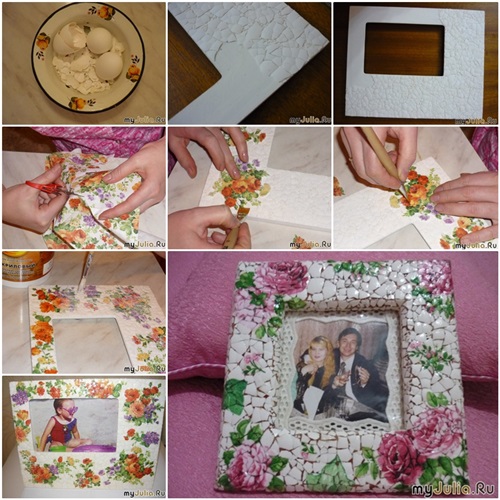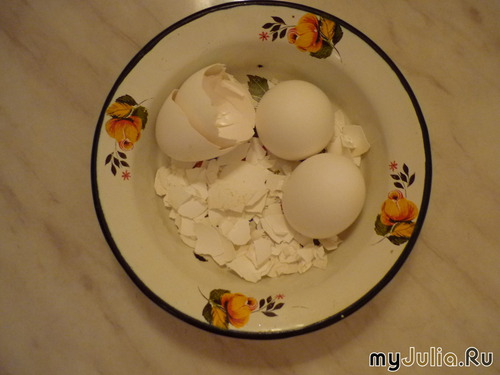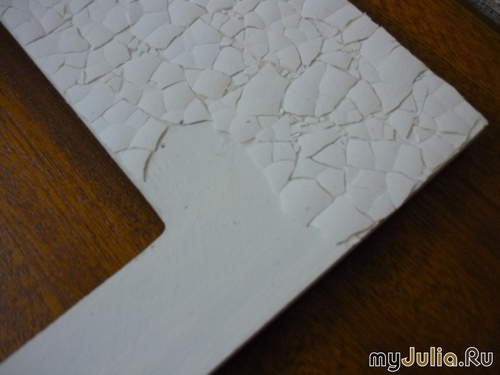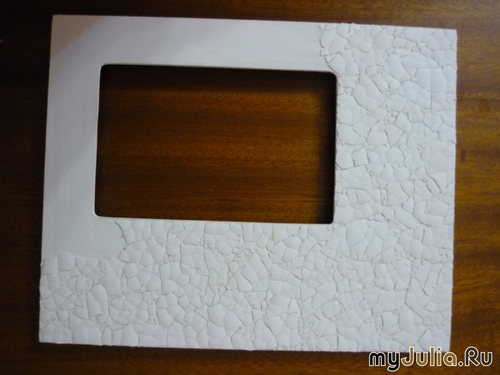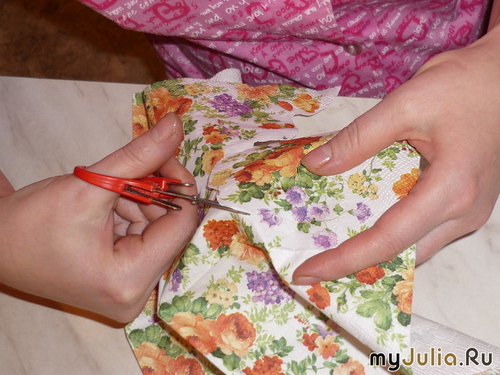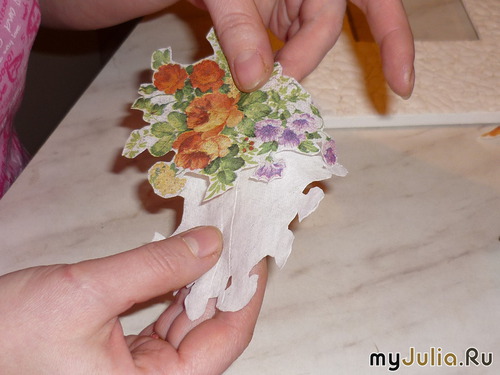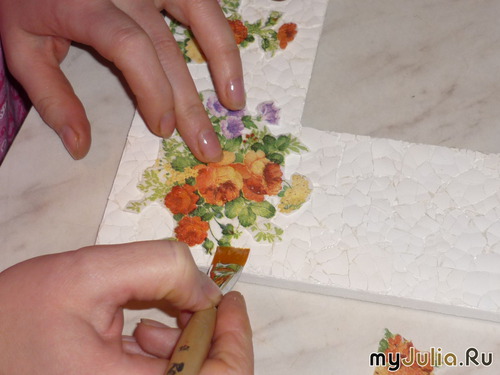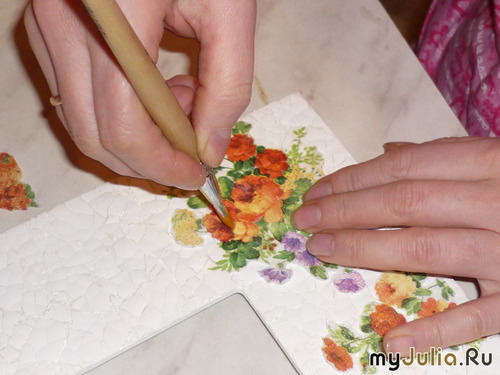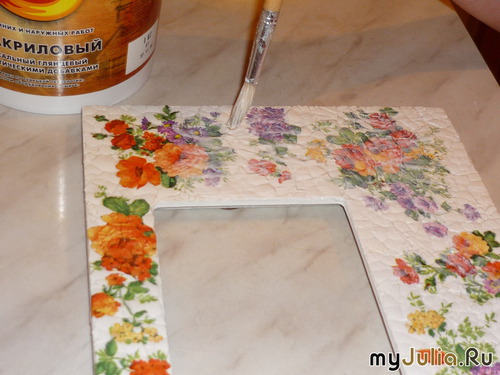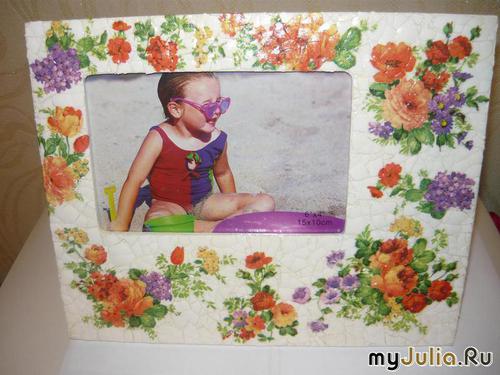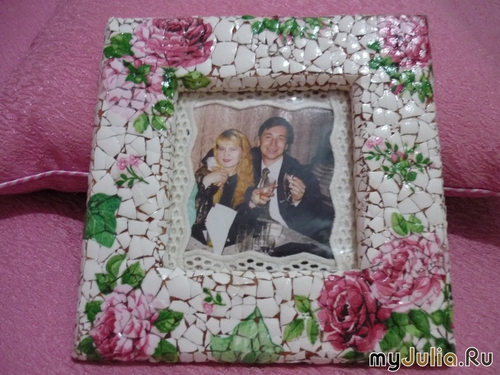 What makes an eggshell mosaic pattern attractive is it's accessibility, as you can have stunning results without any special skills. You can decorate a variety of objects with this technique, any surface from wood to metal, from cardboard to glass. You can decorate vases, plates, picture frames, table tops and turn ordinary things into unique works of art. 
What you will need:
Picture frame
White eggshell
Flower napkins (or any pattern you like)
White glue
Acrylic lacquer or PVA glue
scissors
brush
Instruction:
Clean and dry white eggshell.
Apply these eggshell pieces to photo frame with glue.
Cut napkins, and pick the pattern layer.
Put these pattern pieces to desired location.
Diluted white glue with water, half and half, gently brush drawing from center to edge.
Let the frame dry, then paint Acrylic lacquer or PVA glue.
Carefully dried and enjoy.