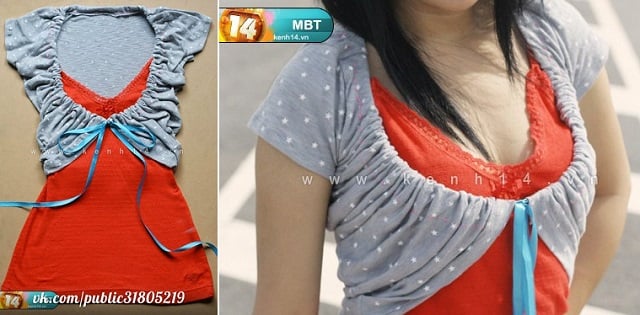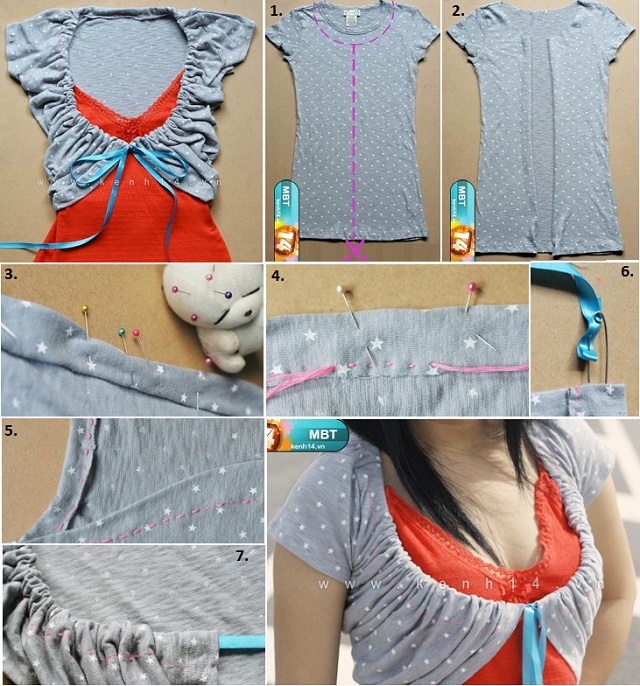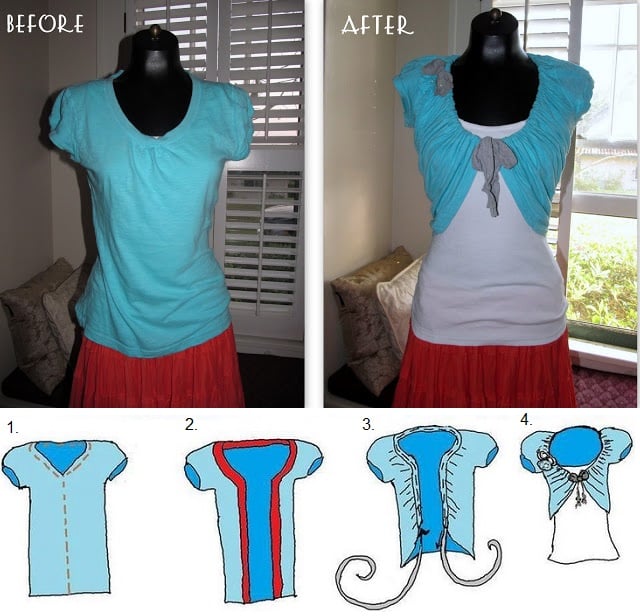 Can you image how easy it is to transform an old t-shirt into a fashionable bolero?  It will be good for any occasion.
You will need:
an old t-shirt
ribbon
safety pin
pins
scissors
needle and thread or sewing machine
Directions:
Put your t-shirt on a flat surface
Make a vertical cut in the middle of the t-shirt. Be careful to make the cut only on the front side.
Cut off the neckband.
Fold the edges and fix with pins.
Start sewing making a hem at a distance of at least 1,5 cm from the edge.
Use the safety pin to insert the ribbon.
Pull the ribbon until edges gather.
That's it. Enjoy.