A lot people are having old baby's cribs idle at home, ever since kids grew up. Now it is time to transform them into something more practical. They will even more valuable when we reuse them. Here is an idea we are going to introduce to you that you can transform cribs into a beautiful corner bench. You will be amazed to see how you could transform them into something worthwhile and cute.
The bench will not only attract attention to your guests, but also now kids have their only little place to have fun (craft projects, homework etc).
The material doesn't have to be cribs, it could be old chairs, old head and foot boards or old toddler bed or pallets etc. Be creative and make such a awesome craft project.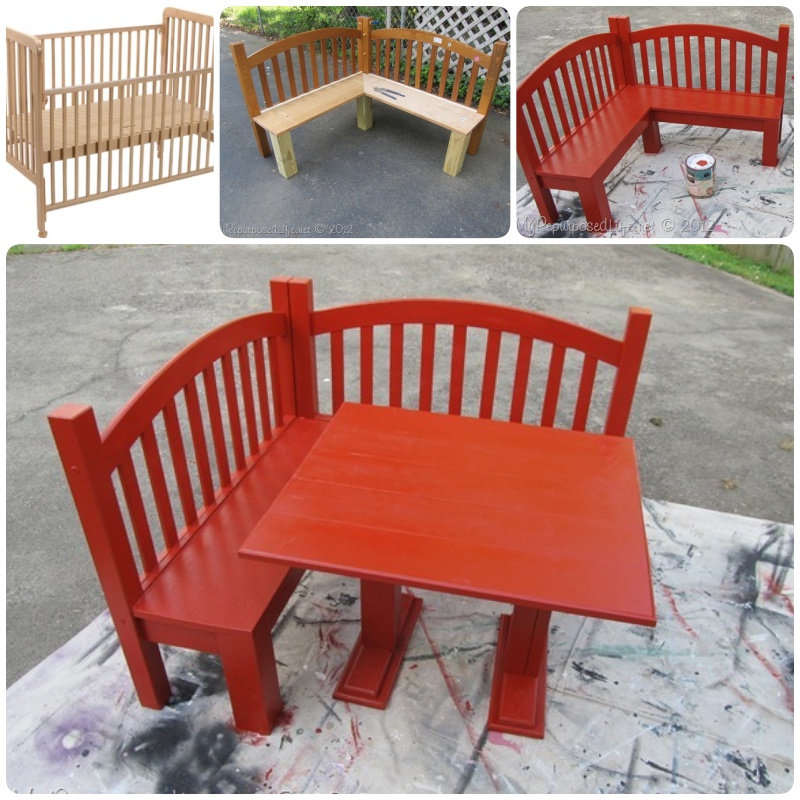 Click below link for tutorial…