Thinking of what to do with the leftover cinder blocks from your previous project? Apparently there's a lot you can do with these blocks that you can consider them as Legos for adults. Cinder blocks are great when it comes to outdoor crafts and projects as they are durable and have the least chance of getting damaged with weather. Furthermore, they're affordable building materials that you can get from any hardware store. Here we have collected some Cool Ways to Use Cinder Blocks to get your inspiration.
With a little creativity and and elbow grease, you can use it to create garden landscaping that will last. It combines well with other elements such as wood, and is easy for even the beginning DIY'er to work with. You can use it in making a stylish fireplace in your patio or garden, or you can place it in your main lounge or lobby and place stylish candles in its each portion. You can also use it as giant planters in the main entrance of your premises, or use it in garden art project ideas. Make an outdoor stove, a dining shelf, a study table or whatever you like to make with them.
Hope you can pick up a couple of ideas from the collection of Cool Ways to Use Cinder Blocks so that you can have a long lasting cement block project ready to be enjoyed throughout the year.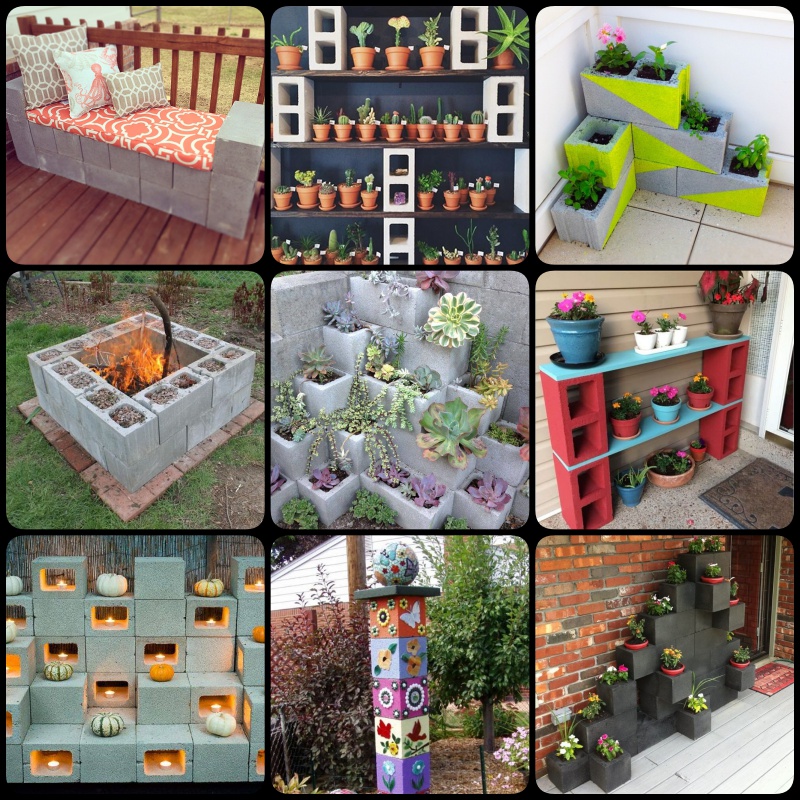 Outdoor Sofa / Bench