I like online shopping, so I have a lot of boxes. Today I found the cat's house made from cardboard, it looks so good, I think my cat will love it. Think it twice next time, before you throw cardboard into recycle bin. They can be used to make a great house for you beloved cat.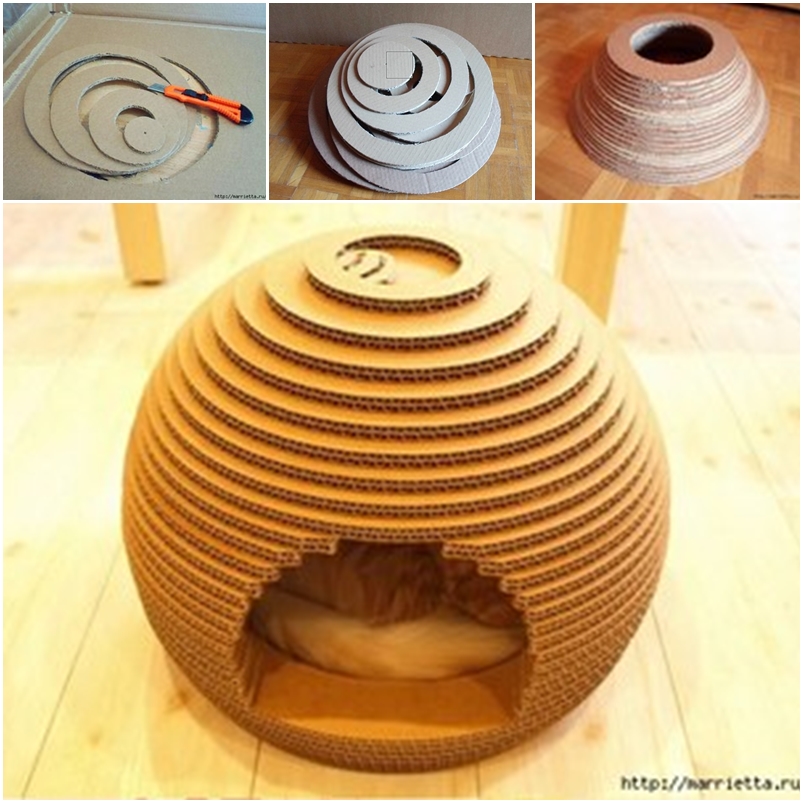 What we need:
cardboard (dual-layer 0.6 mm)
knife
pencil
compasses
glue
How to do:
1. Draw circle on the cardboard use compasses.
Here is a list of sizes for cardboard circles ( all of them with a difference of 5 mm )
diameter of 21.5 cm
diameter of 21 cm
diameter of 20.5 cm
diameter of 20 cm
diameter of 19.5 cm
diameter of 19 cm
diameter of 18.5 cm
diameter of 18 cm
2. Drawing and cut. It's useful to lable each circle , to avoid confusion in the assembly. We need eight different size circles, and every size need 5 pieces.
3.Base – the bottom of the house – a circle with a diameter of 21.5 cm
4. In the end, please don't forget cut a hole – the entrance to the house.
You can make your own cat house in different shape,  this does not matter if your cat love it. For me, I really like the above one. I would like to paint it in rainbow color to match our valance and family room decoration. If you haven't a cat pet, you still can make some of them for the pet center .
Enjoy this video :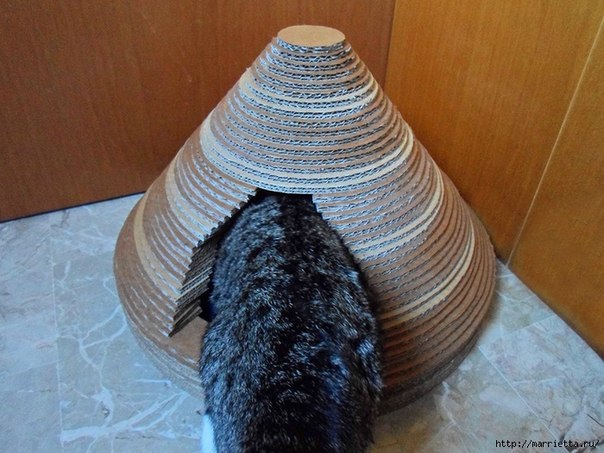 Fun Video 😀 Enjoy!