Your lovely pets deserve a comfortable place to sleep. But you don't need to spend lots to  money to buy one. You can actually make a beautiful one with some readily available materials. Check out the following creative idea how to Make Pet Bed Using Tire. It only requires three simple steps to make one. You can always check out the video for more details.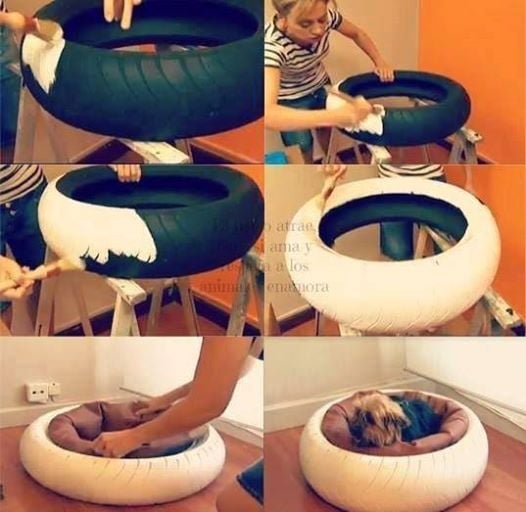 Materials needed:
Motorcycle/Car Tire
Enamel
Tray
Cushion
3 Easy Steps
Choose a paint color that you like or combine with decoration in the corner where you place your pet's bed
Paint enamel with a brush. The result will be more beautiful and hygienic.
Let the paint dry. Put a cushion or blanket in the hollow of the tire.
 Hope your pet enjoys the new home.