A lot of nursing capes available in the market are large and totally unfashionable. However this Nursing Poncho Free Knitting Pattern is practical and stylish. It can be worked up quickly for a shower. It cover you where you need it. It allows you to have eye contact with your baby and and provides front and back coverage. You can breastfeed your baby in comfort, style and confidence anytime and any place. It's a great gift to any new mother.
If you don't have time to work on this project, you can buy some nursing poncho from Amazon (link here).
You might also like Kitty Cat Poncho Free Crochet Pattern.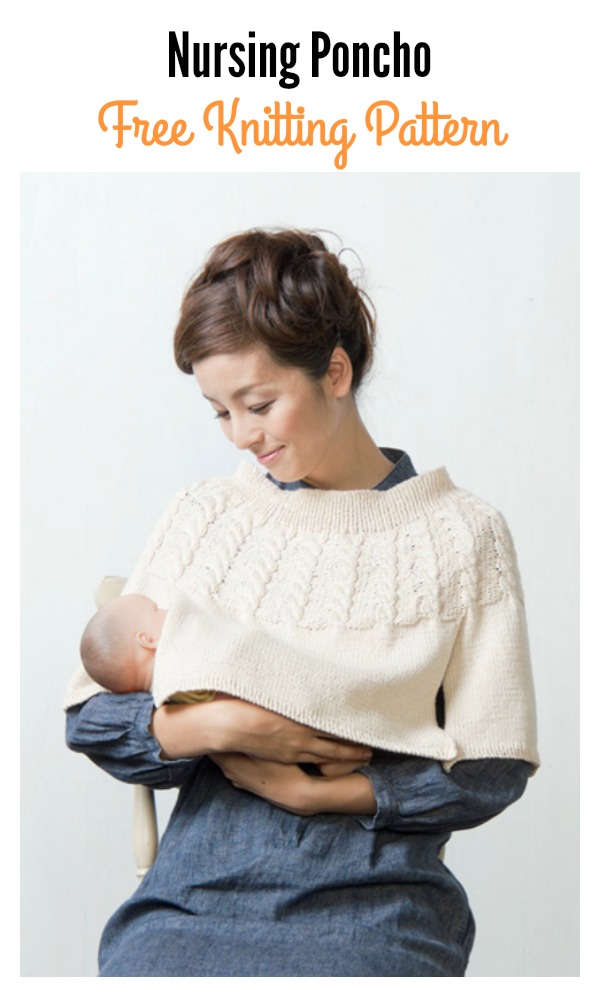 Click below link for free pattern…