If your floors are just chilling your feet too much, these slippers are perfect for you. But, these slippers aren't just for winter, they're great for wearing on hardwood, carpet, or marble floors year round to give your feet a bit of cushion and warmth. Not only are these leaf motif slipper fashionable and cute, they're also a functioning and practical way to make sure your feet are never cold again. Knitted slippers are comfy to wear, satisfying to make, and fashionable. You can knit these warm, comfortable slippers for everybody in your family with this Leaf Motif Slippers Free Knitting Pattern. These slippers are a way for your family to stay cozy while showing off your matching slippers.
If you are an expert in knitting, you can even design your own, unique pattern on your slippers to show off as well.
Thanks Stitchland for sharing this free pattern. The link for the free pattern is provided below photo. Happy knitting.
You might also like Sweet Granny Square Slippers Free Crochet Pattern.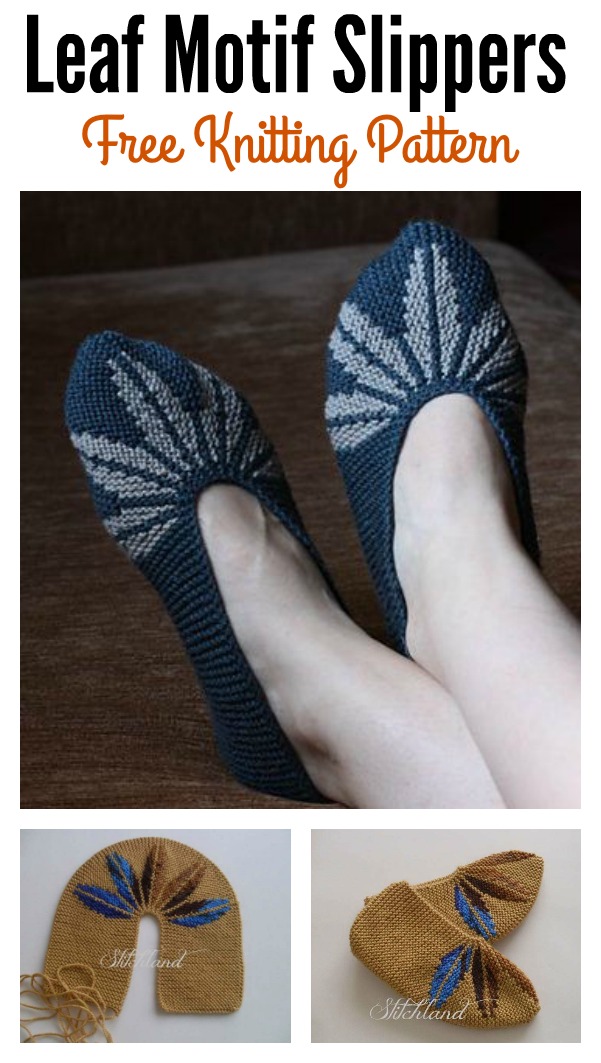 Click below link for free pattern (Scroll down on the pattern page for the English language version.)…