If you love knitting and want to give your old shoes a whole new looking, then this is a very creative idea for you.  You can follow the beautiful design pattern to simply knit pieces to match the existing uppers as closely as possible, and then super glue and lace them in place to have a new pair of fashion shoes – Knitted Sneakers.
The pattern is written clearly step by step, so that it's very easy to follow. Start knitting now and enjoy.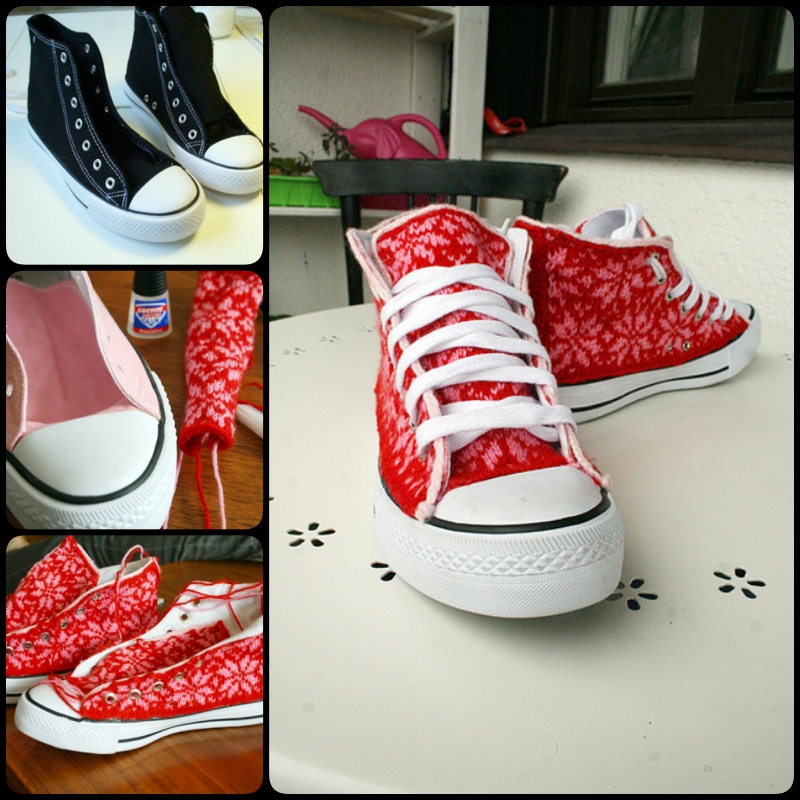 Click below link for pattern….
Below Converse sneaker designs were created by Etsy user  PrettySneaky (Katie). Katie learned how to knit from her grandmother, and she uses that skill to give these new Converse sneakers a retro look. They're available in any color or size you like and she's open to custom designs if you've got something special in mind.