This bubble recipe can really produce fantastic giant bubbles. Kids will definitely love to play with them. Try and learn this to make kids' summer even more wonderful.
What you need:
6 cups water
1/2 cup blue Dawn dish detergent
1/2 cup corn starch
1 tbsp baking powder
1 tbsp Glycerine
Instructions:
Dissolve the cornstarch in the water,
Stir it really well.
Gently stir in the remaining ingredients and avoid creating a lot of froth.
Allow the mixture to sit for at least an hour, stirring occasionally if you see the cornstarch settling to the bottom.
Now it's ready to play. Enjoy!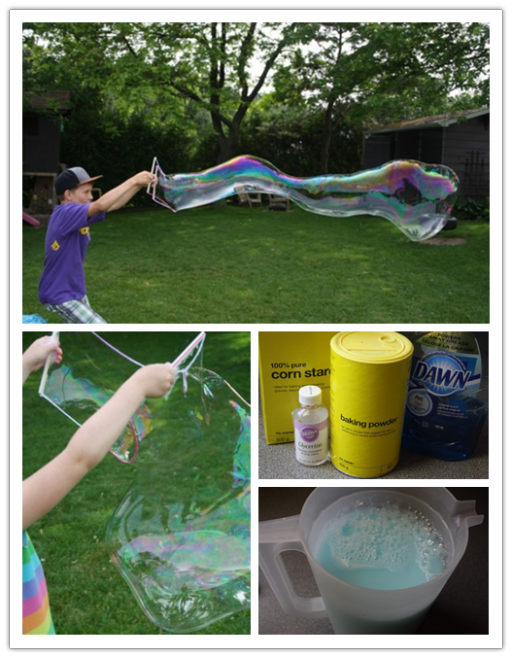 Click below link for more detail…