There are lots of great Kitchen tools out there to make cooking so much easier. We've rounded up a few top rated kitchen tools for you to consider. Check all the videos out.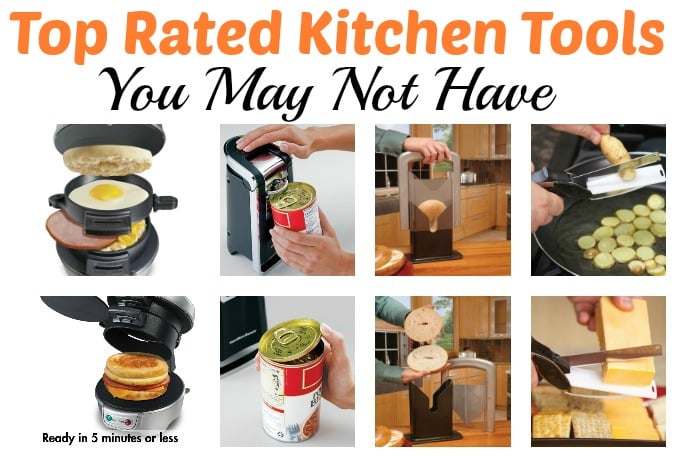 You can get delicious breakfast sandwiches ready in the comfort of your own home in 5 minutes. 
You can control the ingredients going into your sandwich.
Electric can opener opens cans of any size, including pop-tops

Side-cutting system removes top and leaves a smooth edge
Food Chopper Multifunction Clever Cutter&scissor
Slice your bagels in half safely and effortlessly
FAST & SIMPLE – Peels, cores, and slices an entire pineapple in seconds.
Quick way to peel whole garlic cloves.

No garlic odor left on hands or countertop
Creates an airtight vacuum that preserves wine once the bottle has been opened

Prevents the oxidation process that is responsible for the deterioration of wine