Looking for a unique idea for decorating a mason jar?  This Fishnet Wrapped Mason Jar has an ocean look with the paint and the macramed elaborately patterned lace like webbing by hand knotting the string.
You may also like :How to Make Translucent Colored Mason Jars
You get a real beachy look with this mason jar craft.  It looks difficult, but it's amazingly easy to make! If you have a beach house, you'll have to make one of these to add to the decor! If you don't, this would be still a great craft project for kids to do because one of the things they can learn is how to tie knots and this would be a good knot tying project for them.  Then they can give it as a gift to someone special!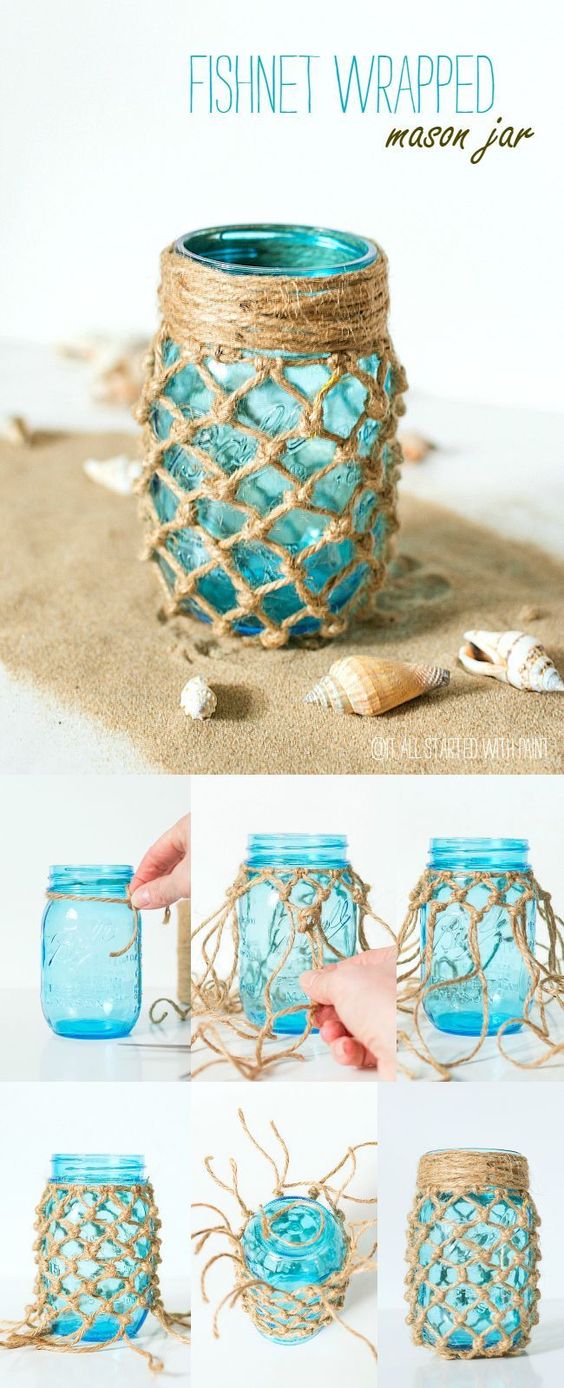 Click below link for tutorial…