Making a puppy towel is so easy. It's also a fun craft to work with kids. I am sure they will love this lovely towel puppy that's made with their own hands. You can choose different colors and sizes of the towel to make more lovely puppies. These  DIY Towel Puppy would be great for baby showers . If you don't want it in the way, just need the following to get started.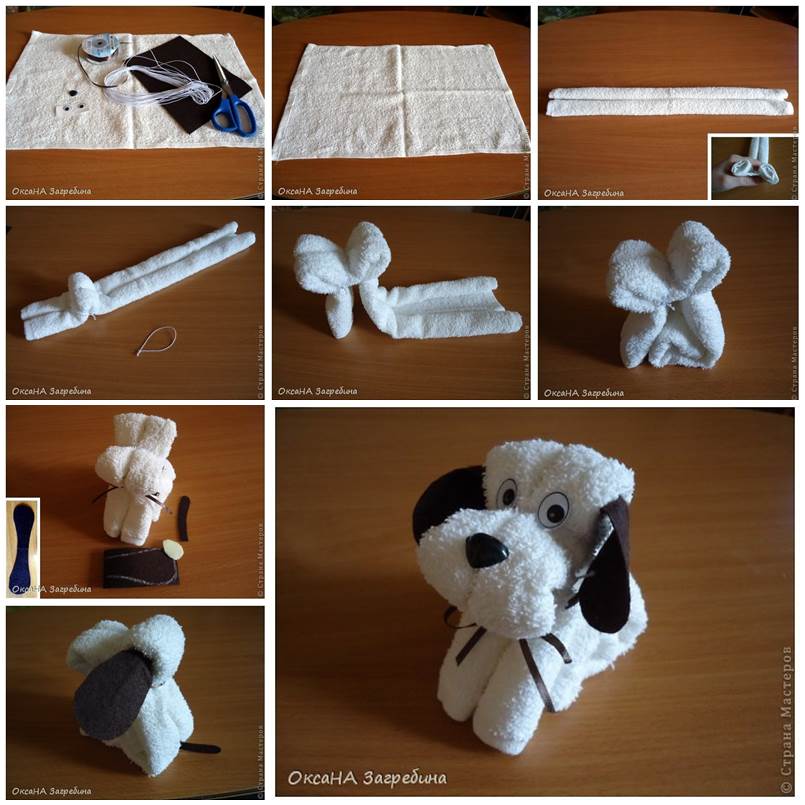 What we need:
A face towel, pick the best color you like
2 pieces clear rubber string or thread
A piece of brown felt cut to form the ear
A ribbon for the neck
2 wiggle eyes
Double-sided tape
1 craft nose
How to do:
Start by placing the towel lay flat on a surface.
You can now fold both ends of the towel horizontally towards the center.
Stop folding when both ends meet at the middle part. This may look like a paper scroll.
Place the cut cloth for the ears on the top of the folding. As you fold it again vertically, make sure that the fold faces the outer part.
Then tie it in the middle part and just above it to form a head using the 2 pieces clear rubber strings.
Place the ribbon on the middle part to make it look like the neck of the puppy.
Now you have a nice and cute little towel puppy! You can make different colors and sizes too!

Video: