Choose these fun decorations for every occasion! Ideal for wedding receptions, birthday parties, holiday events and more, these hanging balls are a versatile and eye-catching choice. It's easy made, try and enjoy!
How to make tissue paper balls
Materials:
8 sheets of tissue per ball (You can use 4 sheets of gift tissue, then cut in the middle)
Craft wire
scissors
invisible thread/string to hang them from the ceiling
 Step1:Stack eight 20-by-30-inch sheets of tissue. Make 1 1/2-inch-wide accordion folds, creasing with each fold. You could cut the tissue paper smaller if you wanted your ball to be smaller.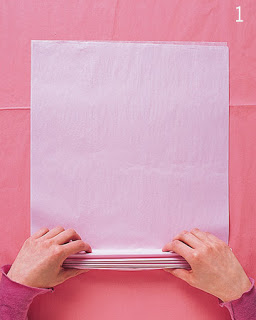 Step2:Fold an 18-inch piece of floral wire in half, and slip over center of folded tissue; twist. With scissors, trim ends of tissue into rounded or pointy shapes.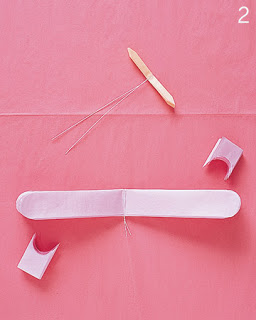 Step3:Separate layers, pulling away from center one at a time.