How cute are these guys? The owl cookie is a real hoot. They are irresistible with their buttery flavor and soft texture, and they taste as good as they look. They're perfect for morning tea, owl birthday party or a sweet treat and can also be made as a beautiful edible gift.
Owl Cookie is easy and fun to make
The owl faces are made with simple pantry staples: chocolate chips, almonds and a little cocoa powder. Round cookie cutter will help, but you can use the opening of a glass tumbler in a pinch.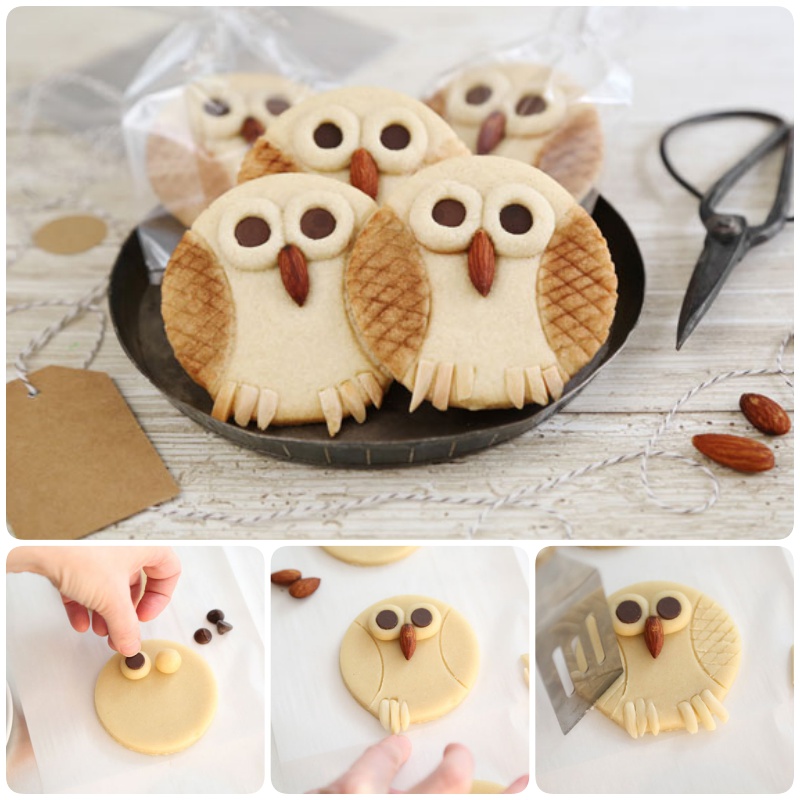 Click below link for recipe and tutorial….
You may also like :