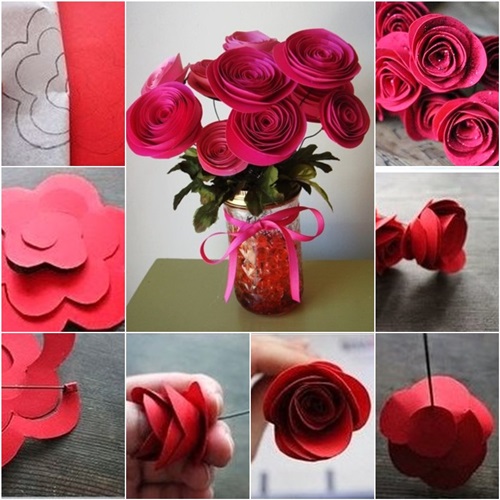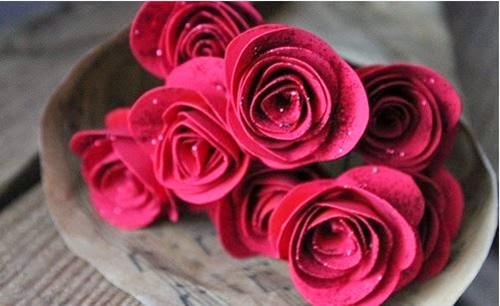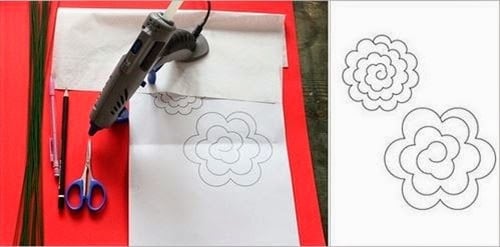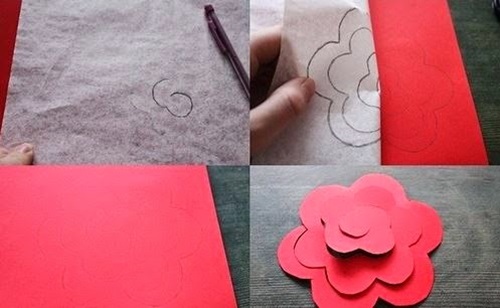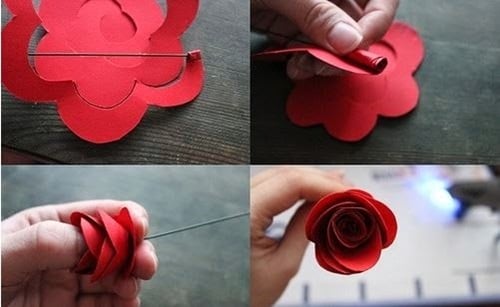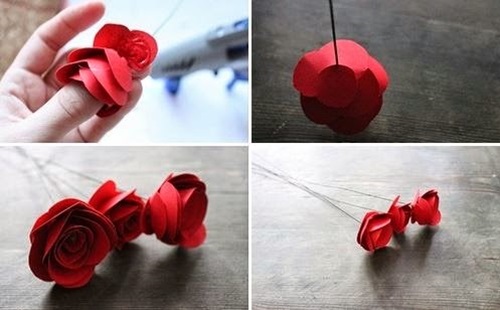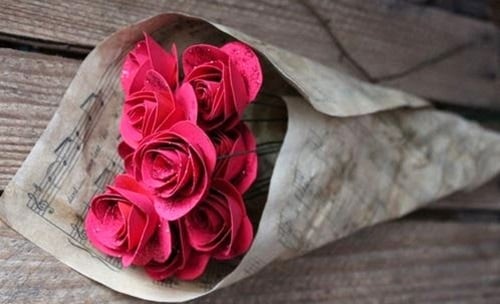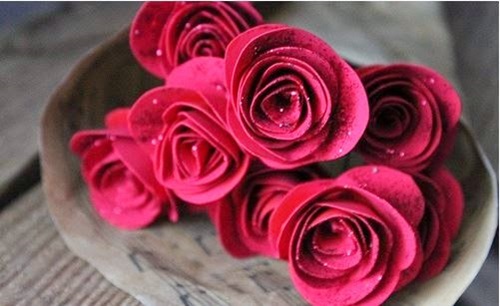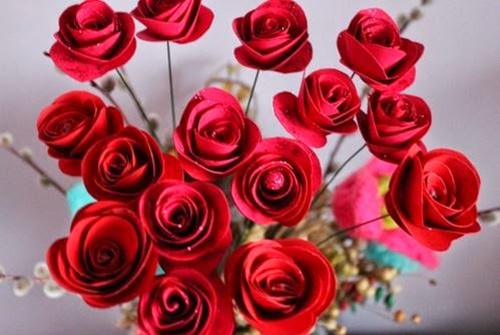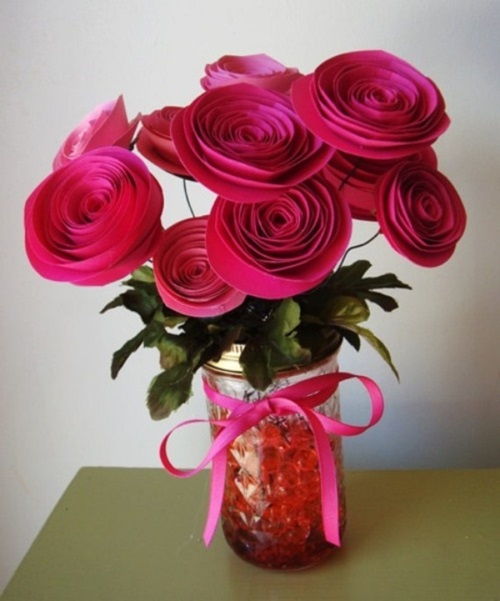 Swirly Paper Roses are really easy and fun to make, hope you like them!
What needed:
Red paper to make flower
Green zinc to make stem
Scissors, pen, glue, glue-shooting gun
Flower model. You can print or draw it.
Steps:
Cut the flower model from red paper

Coil the long petal into a green zinc. Coil strongly inside to make the pistil and softly outside to make petals soft and natural

Stick the last petal into flower by glue

Repeat above steps to make more flowers and then you have a beautiful flower bouquet.