If you are looking for a wreath to decorate your door for the summer months, then this sunflower wreath is a great choice. This mesh has AMAZING texture and it just looks gorgeous! It can brighten your front door all season long!
This sunny yellow sunflower wreath/wall hanging is made with yellow and natural colored burlap and green deco mesh. The deco mesh is barely peeking out from under the yellow burlap petals. The center is made with natural colored burlap. This flower wreath can be customized! You can choose different the color(s). The possibilities are endless.  Whether it be hung on your front door, part of your mantel arrangement, incorporated in your wedding décor or sent as a gift to a friend, it will make a statement. It will make a great addition to any décor!
Check out the link below how to make one. This wreath would be a sunny welcome to any of your guests that come to your home.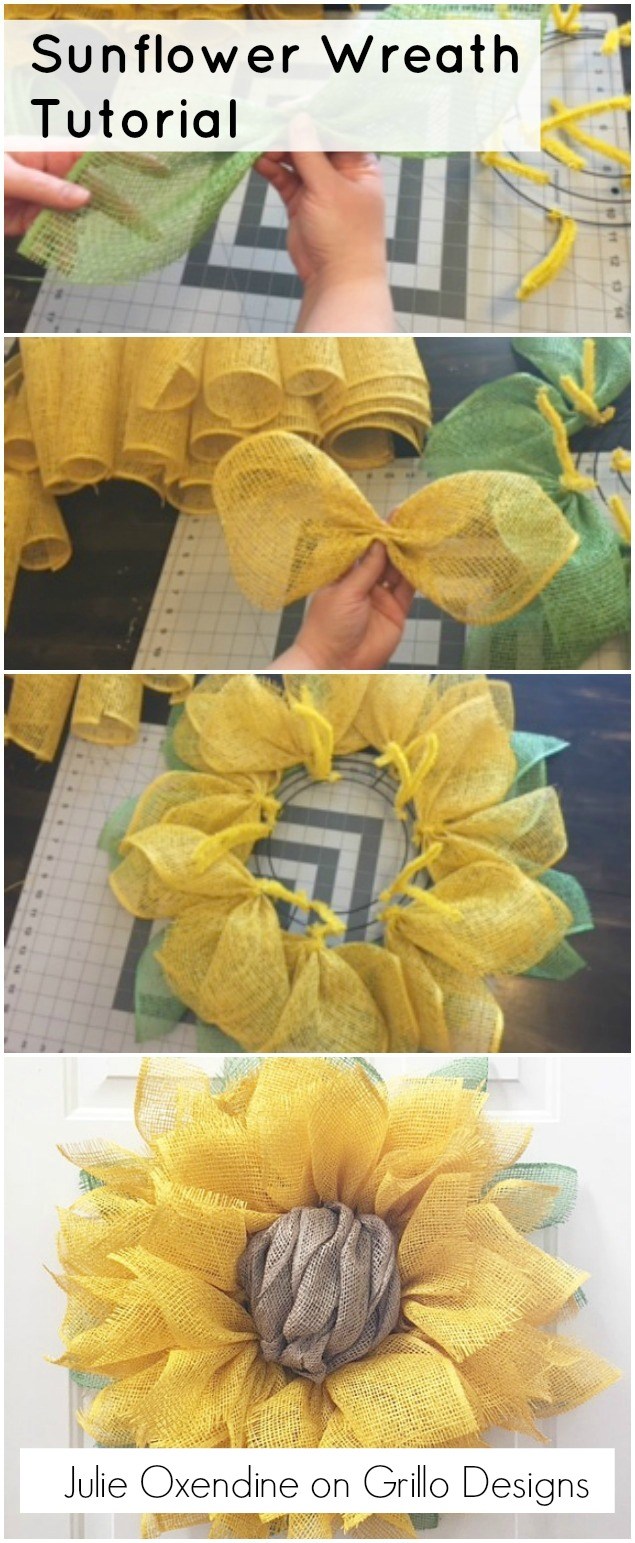 Click below link for tutorial….