Having a pet means lots of caring and attention from your side and playtime is an essential part of every pet's life. Want something fun for your pets? This Spin-out Dog Treat Game will fascinate animals of all types! It keeps their naturally curious nature busy trying to get the treats. If your dog is always curious, this one will keep him occupied and entertained for hours. It will be even more fun to see how animals will react to it in nature.
How to build Spin-out Dog Treat Game
The Spin-out Dog Treat Game will be a spinning plastic bottle structure. It's very easy to make and could cost you almost nothing as you can simply build one using simple materials which can be bought from home depot.  For the plastic bottles part, it is a great way to make a use of all the bottles lying around your house.
Your dog is going to love this brilliant toy. Take a look at the video to see how dogs react to this toy and build your own version by following description from the link.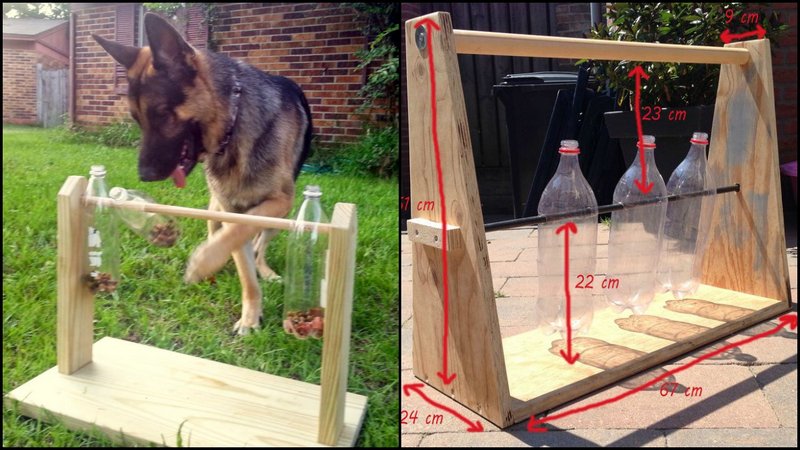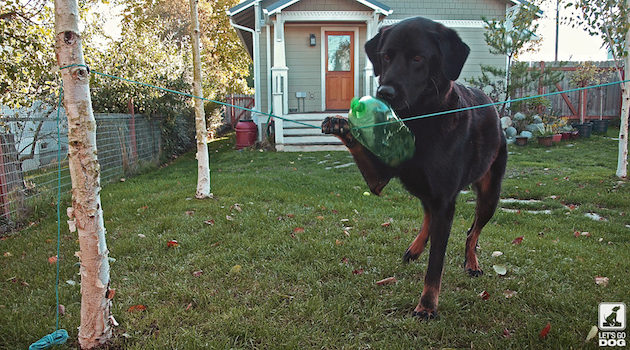 Click below link for tutorial ….