Do you want to light up the dark areas in your garden, but it would be too much trouble to do the wiring and installing lights? Well, here is the good news. Little lanterns powered by solar panels are a great solution to light up the dark areas in your garden for you to have a Solar Powered Walkway. This is the perfect path for places that need a little more light.
It's an easy DIY project that you can finish in a weekend with all clear instructions on how to use glass blocks, a solar panel and some LED bulbs to make a lighted walkway powered by the sun. As show pictured, the pathway is a little sparse, but by doubling or tripling the number of components used, you could make a pretty elaborate pathway.
This solar powered walkway looks stunning and gorgeous with its colors and solar powered function. It will be a beautiful addition to your garden, and also a creative way to light up your yard or garden. Your new Solar Powered Walkway will impress all your visitors.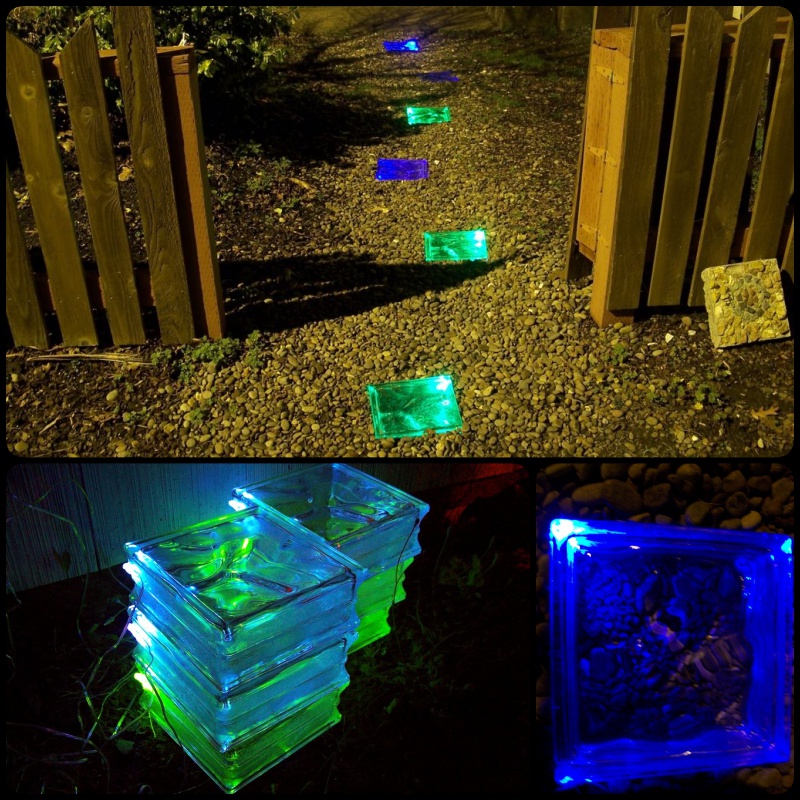 Click below link for tutorial…
You may also like:
30 Cool Pebble Pathway Ideas for Your Garden