Do you like DIY holiday decor? How about making a snowman decor? It's easy to make and it's a great project to spend time with kids. Here is a quick tutorial:
Blow up different sizes of balloons.
Use a sharpie draw a circle around the balloon knot. Now you have to make the "special" paste: mix together corn starch, glue and warm water.
Mix all this "ingredients" until the paste it's not lumpy anymore.
Put the yarn through the glue mix and after that "roll" it around your balloons.
Wrap the string vertically and after that start wrapping horizontally.
You have to leave everything to dry for 24 hours. The next day you can pop your balloons. For a better connection balls one side gently push inward. Then connect these string balls with glue. At last, decorate it. Your own snowman is ready~~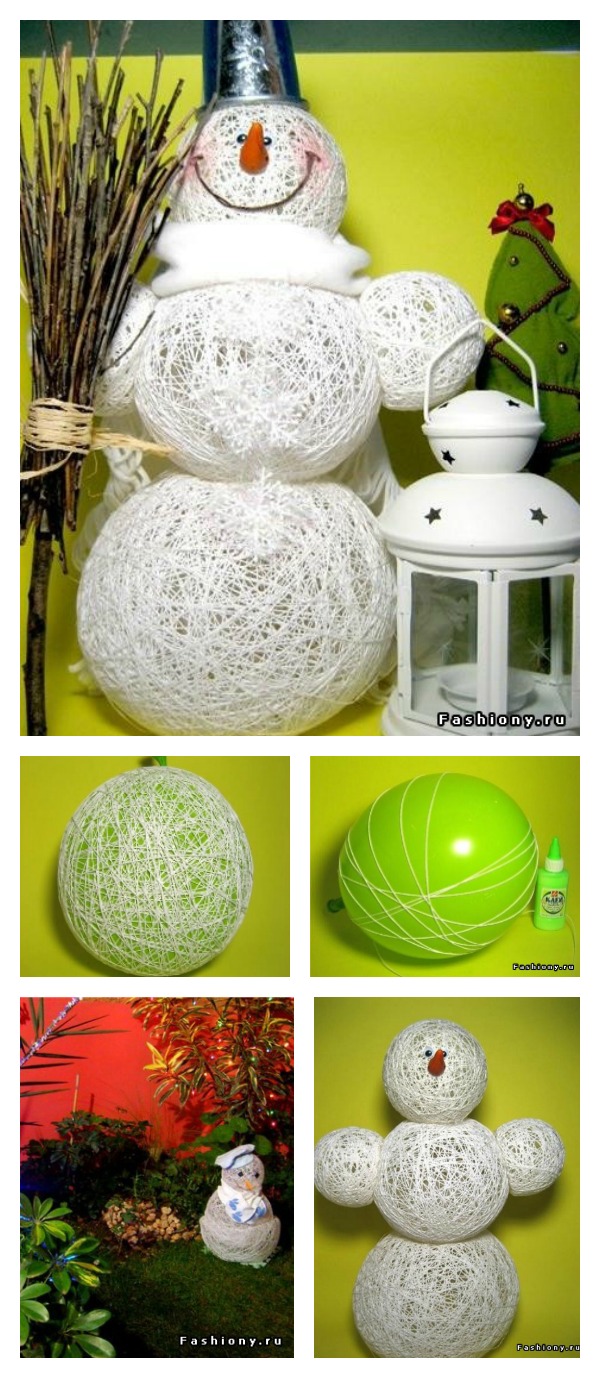 Click the link below for the tutorial…