Macrame is a form of working with knots in order to make textiles and different forms out of thin or thick strands.A variety of materials including string, silk, yarn or hemp can be used depending on the desired finished look. There are many macrame patterns people can try and make. In this post, we will introduce you this wonderful rainbow macrame owl. These beautiful things can be used as pendants and as decorations in the house.
This adorable Rainbow Macrame Owl looks fantastic. Besides their special way of looking, they can also be considered unique as you can customize the color and material.  You can check out the video how to make them. Click below link under photo for tutorial.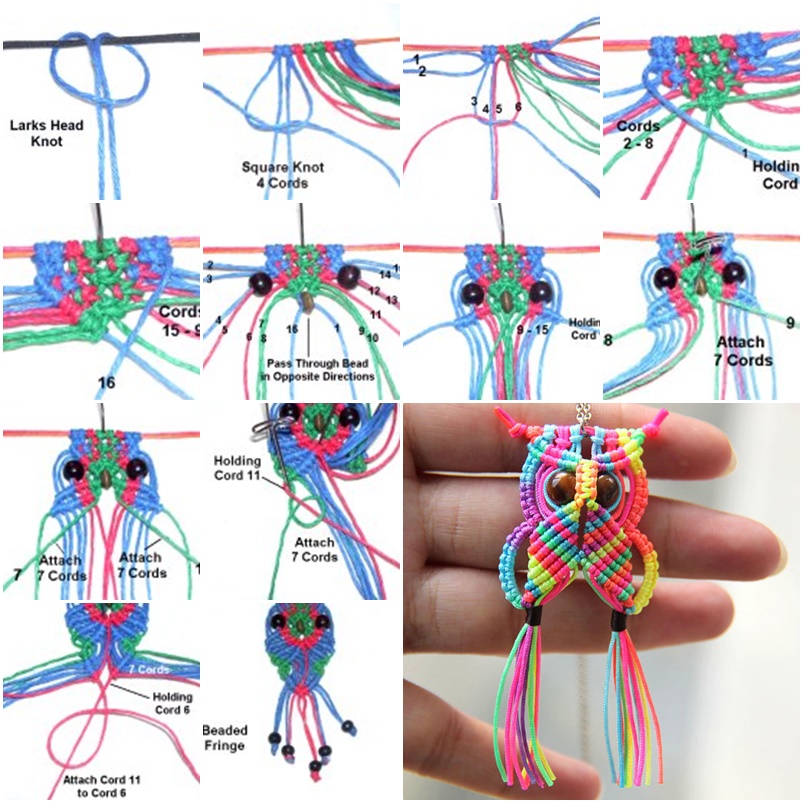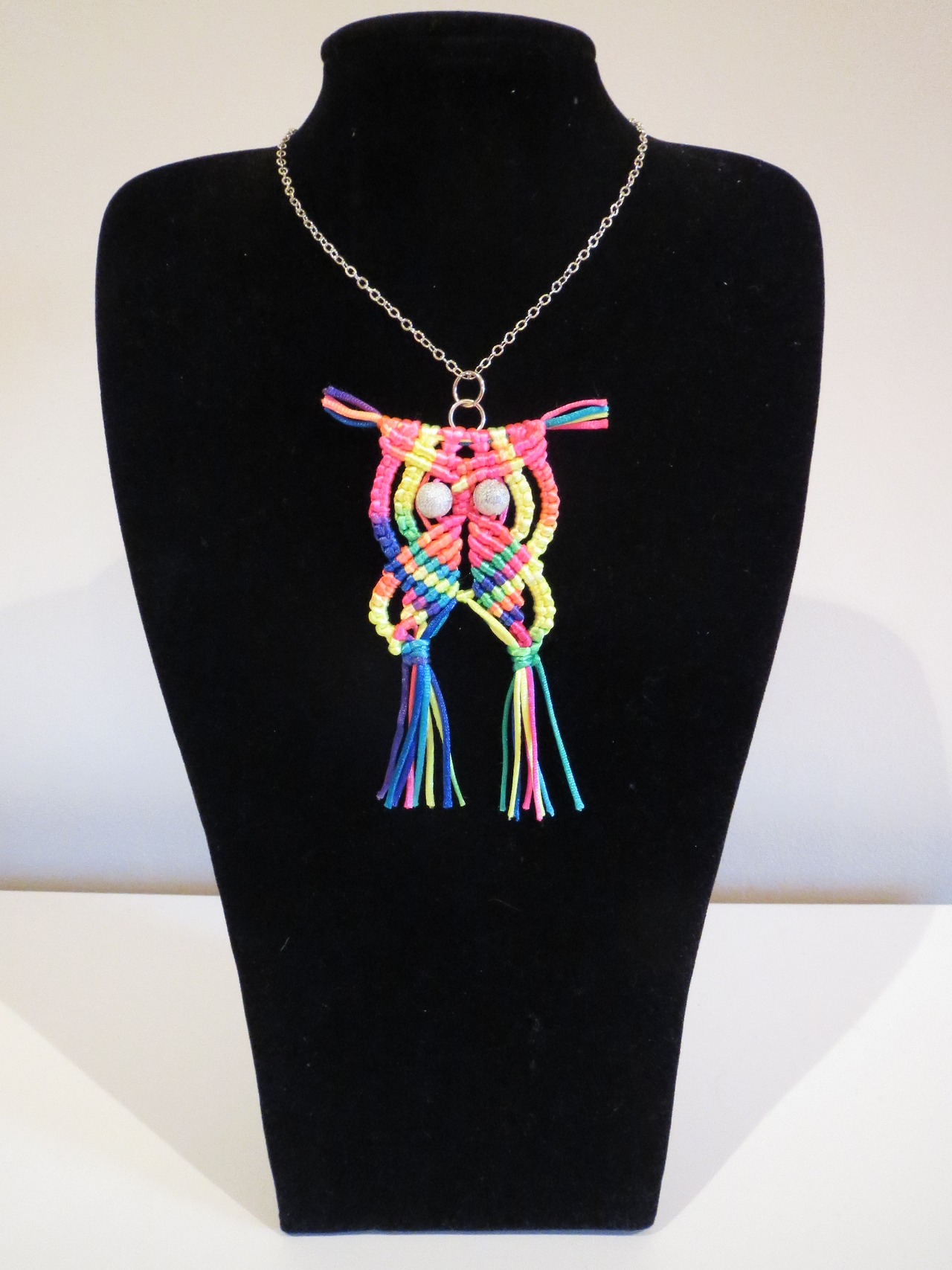 Supplies Needed:
1mm cord material (in 3 or more colors)
2 round beads for eyes
1 narrow (donut style) bead for beak
Several small beads for fringe (optional)
Project Board and pins
Fabric glue that dries clear
Click below link for video tutorial…
Click below link for Free tutorial..