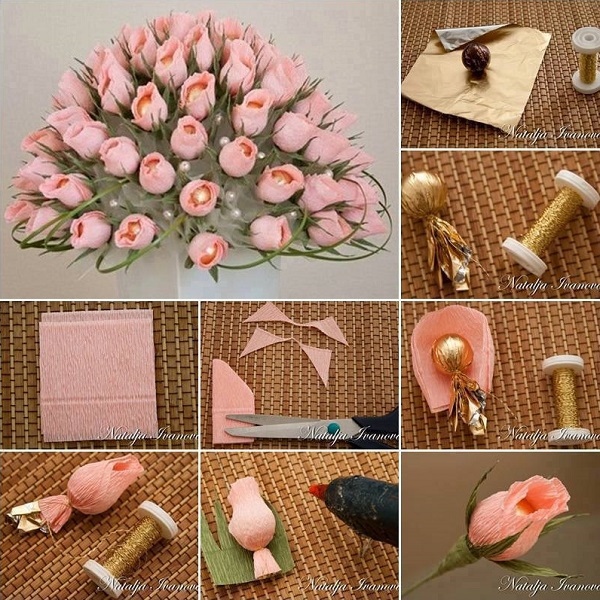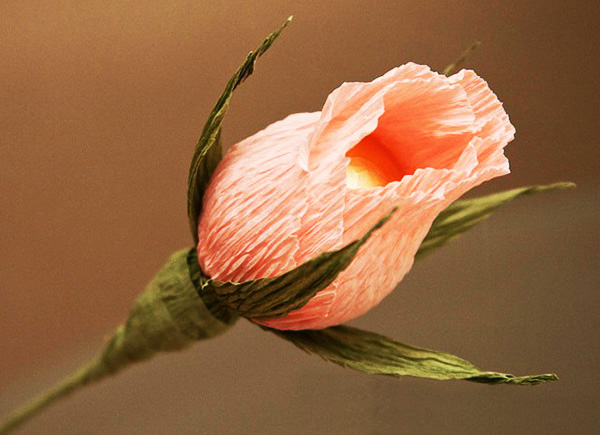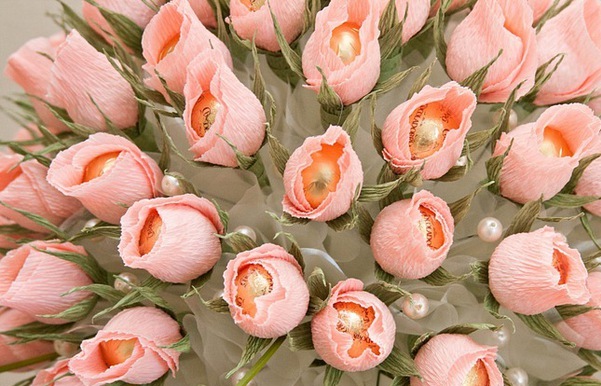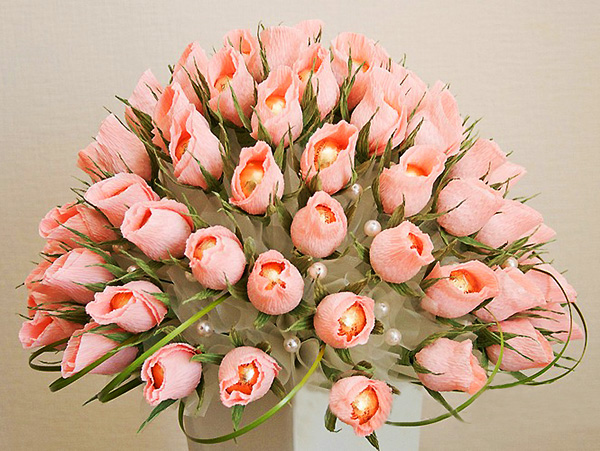 Do you want to give some special flowers to your special friend? What about sending a beautiful flower bouquet made out of sweet chocolate with delicate paper?
You will need:
scissors
crepe paper (green and pink or a color you wish)
a cutter
chocolate (preferably circular)
gold thread
sticks for the stems
glue
foil or gold paper
Directions:
Wrap the chocolates with gold foil and secure with gold thread.
Start making the petals.
Prepare a couple of squares of pink crepe paper. You will need 2 squares for each flower.
Overlap them then fold once to cut out the upper corner of the opening, in a round shape.
Prepare as many petals as you need to create your bouquet.
Place the wrapped chocolates on the petals and cover them gently.
Secure with gold thread.
Make the flower stalks. For this, prepare a couple of squares of green crepe paper and cut out some triangles at the top (to obtain the shape of a " fence").
Glue the bottom part of the "little green fences" to buds.
Attach sticks placing a strip of green paper over it and secure it with glue.