Are you tired of the same pancake for breakfast? Or maybe your kids too? Here is a new recipe that you should really try. They look very cool. Kids would definitely love them. You can use hot cocoa, yogurt and eggs to make some very special pancakes.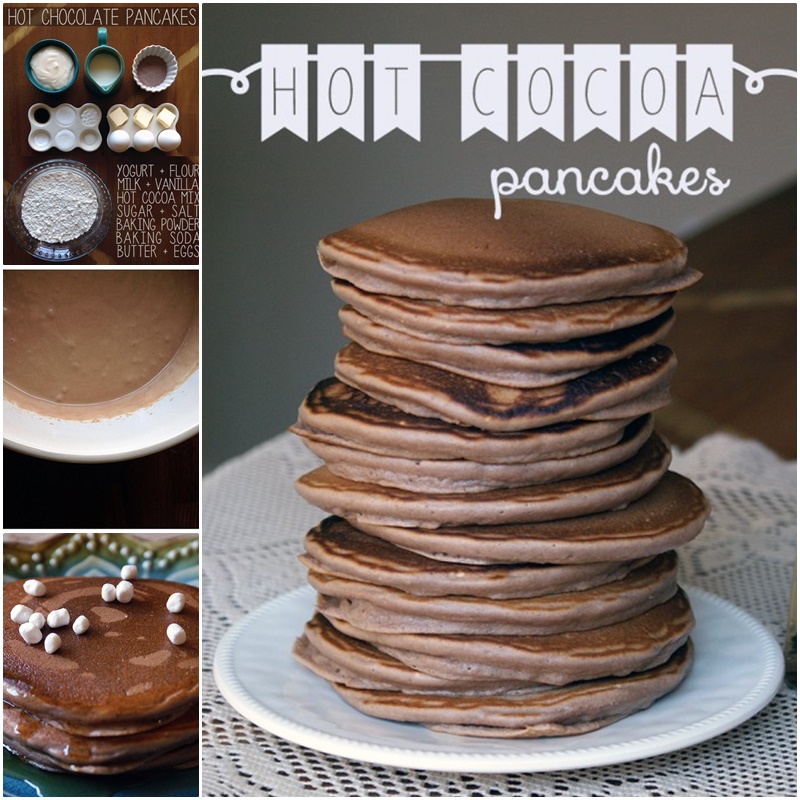 If you haven't ever tried to use yogurt as ingredient to make something, then this is one of the great recipes that you should try. The taste is really yummy.
Tips:
You could use almond flour rather than the regular one to have low carbons
You may use sour cream to substitute the yogurt if you want to have less sugar.
Click below link for recipe