It's a great DIY idea for a baby shower. since you will have some "real" shower in your house. This would be a great surprise to your guests. Even you don't plan it for a baby shower, this could also a special decor in your room. Make your room look heavenly with this DIY Hanging Cloud Light .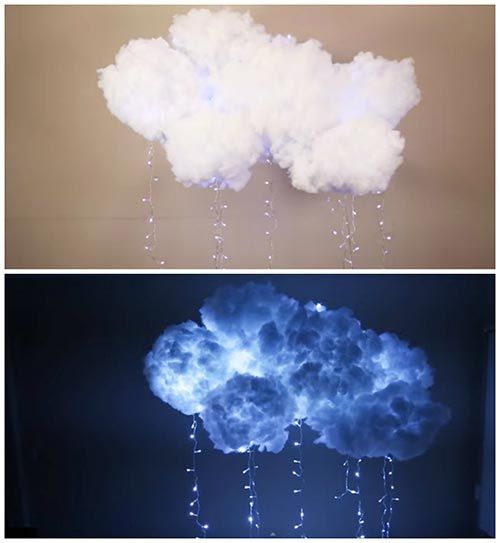 What you will need:
Cotton Batting
Paper Lanterns
Flameless Candles or LED
Hot Glue Gun
Watch the video here to see how to make the cloud light.