Here has another way do yarn flower with a single pencil. Wonderful combination of pencil and yarn, plus a pin, you can have a unique yarn flowers.. Are you ready?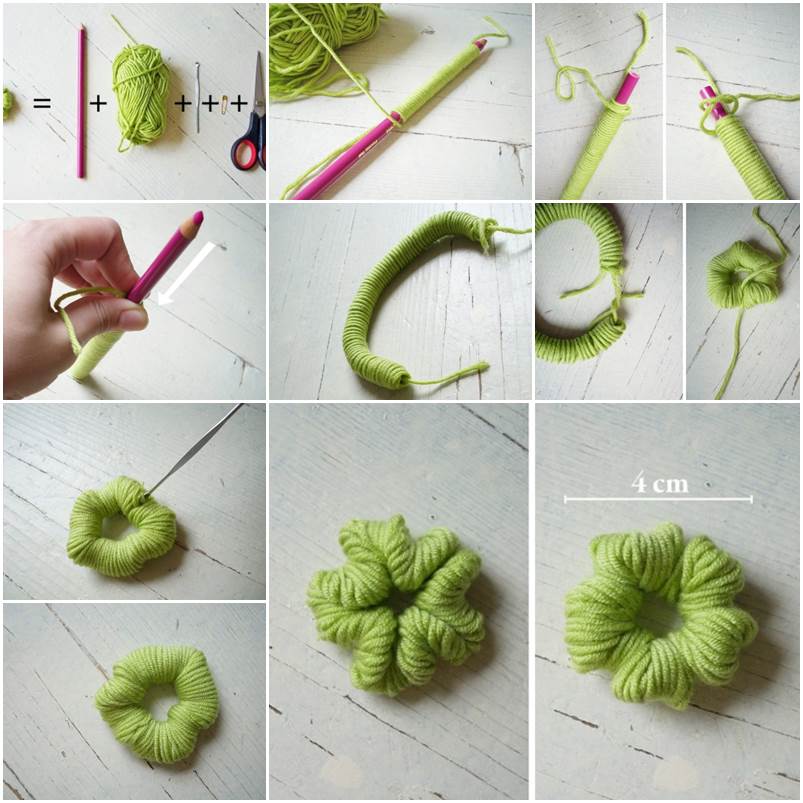 What you needed:
Yarn
pencil
tooth picker or crochet hook
Scissor
Pin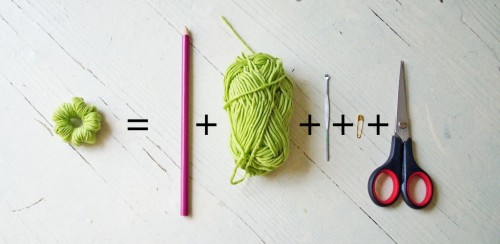 Two sides of yarn longer than pencil 4 cm.

Use  another yarn wrapped the pencil and the yarn.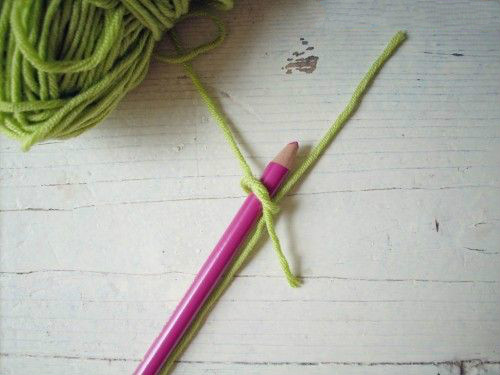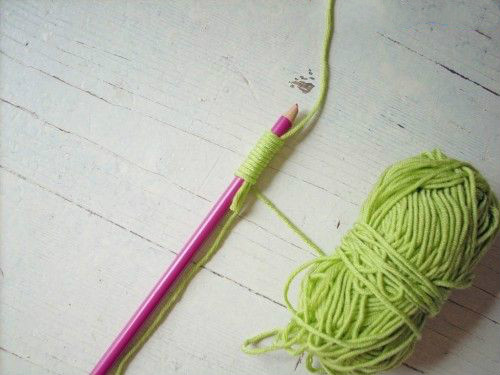 Wrap.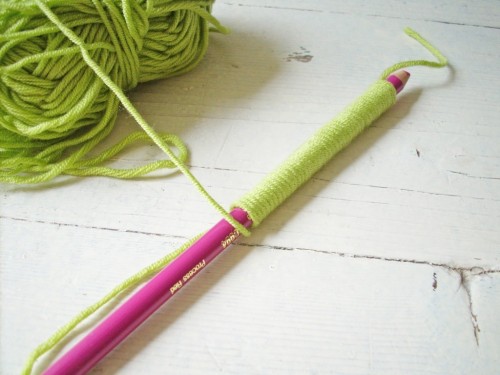 Wrap until the end of pencil.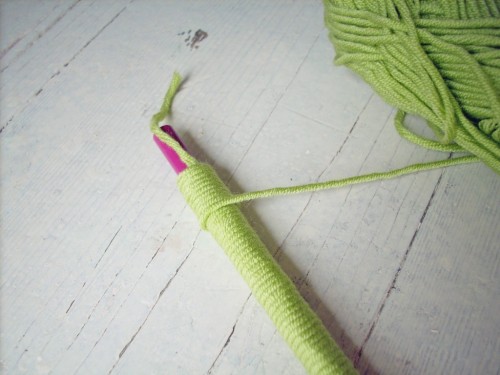 Wrapped one more time, two layer more like flower of petals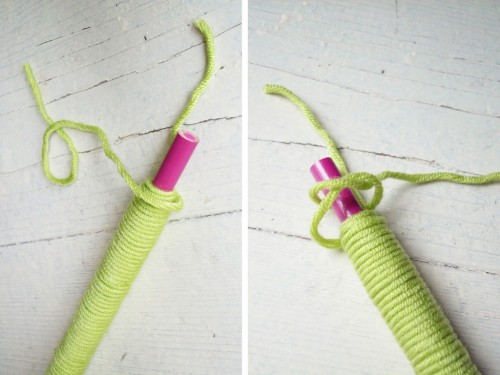 Wrapped around to the beginning of time, knotting.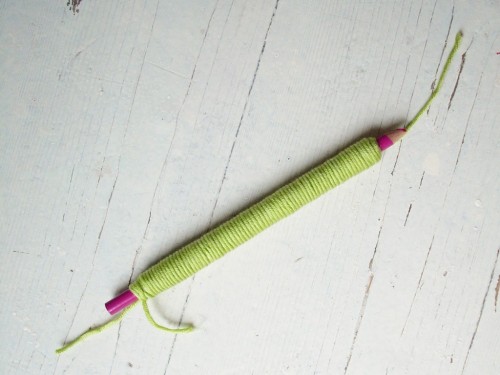 Take down from the pencil.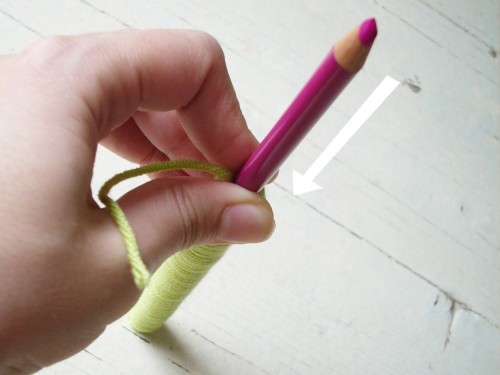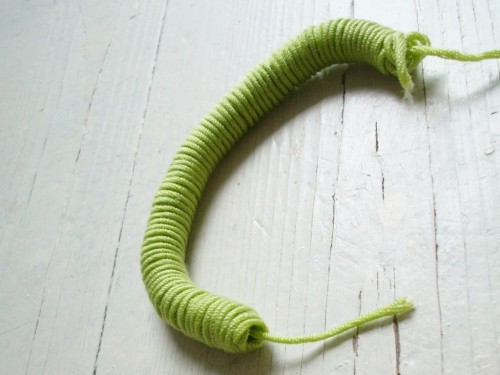 Tie the yarn.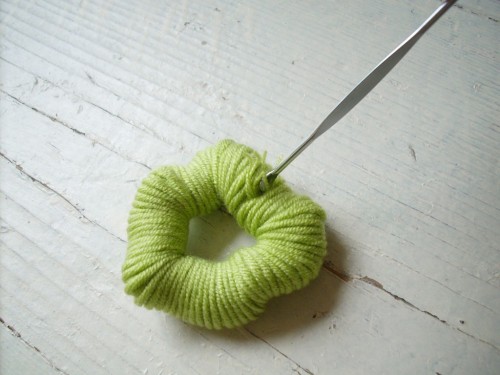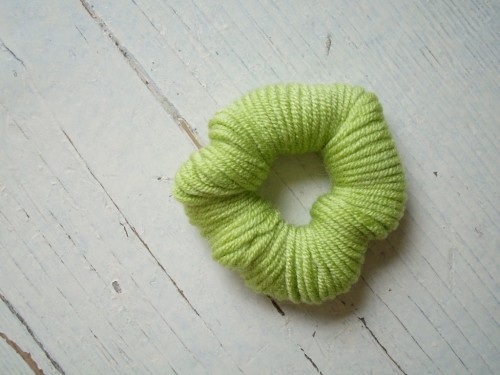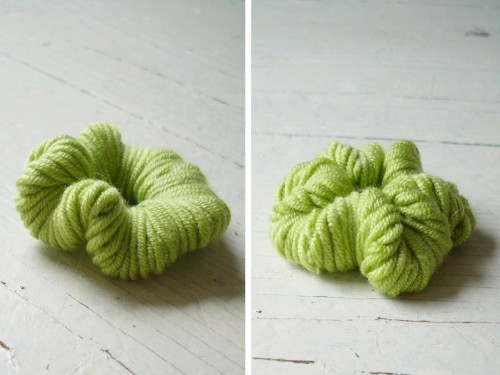 Done.