If you want to have some fun activity with your family and friends, then this DIY backyard bowling alley is a marvelous idea.Wouldn't it be cool to have a bowling lane in your backyard? The game brings out the kids in all of us. It's a wonderful place to go to share a good time.
The design for this alley makes it viable for a backyard, since it's easily put together and taken apart for storage. You can built this lane up against the fence in your backyard.  The pin resetting system is clever. The pins have ropes attached, forming a pulley system, so they can be pulled into place from the other end of the lane. It also has sports lights for nighttime play.
Imagine how much fun it would be to have this in your backyard during an outdoor cookout. You know it would be the life of the party.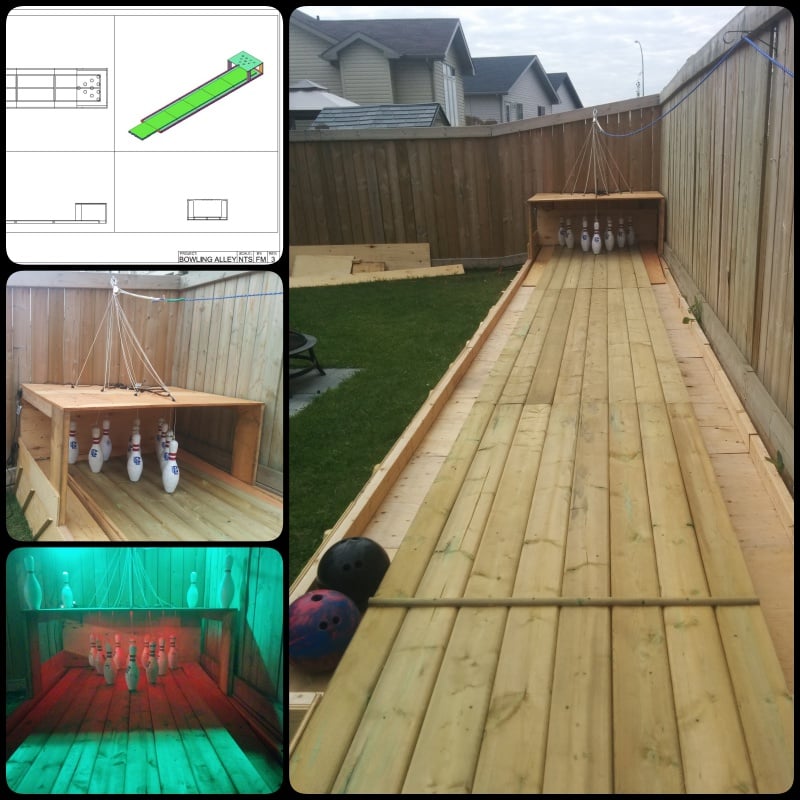 Click below link for tutorial…
You may also like
DIY Race Car Track Your Kids Will Love Instantly