aby swings are mom's great friends. They not only provide gentle rocking motions to soothe and comfort babies , but also give moms hands-free. The only thing is that they are either plastic or expensive on the market. Especially plastic stuff that stays outside and gets faded and dirty and gross. Do you know that you can make your very own one after eyeballing a few of fabric and wood options? They are fun and safe for babies, and strong enough to sit up on their own.  It's a great outdoor option when attached to a tree limb.
Make your own adorable swing for a baby. You will have much fun with it.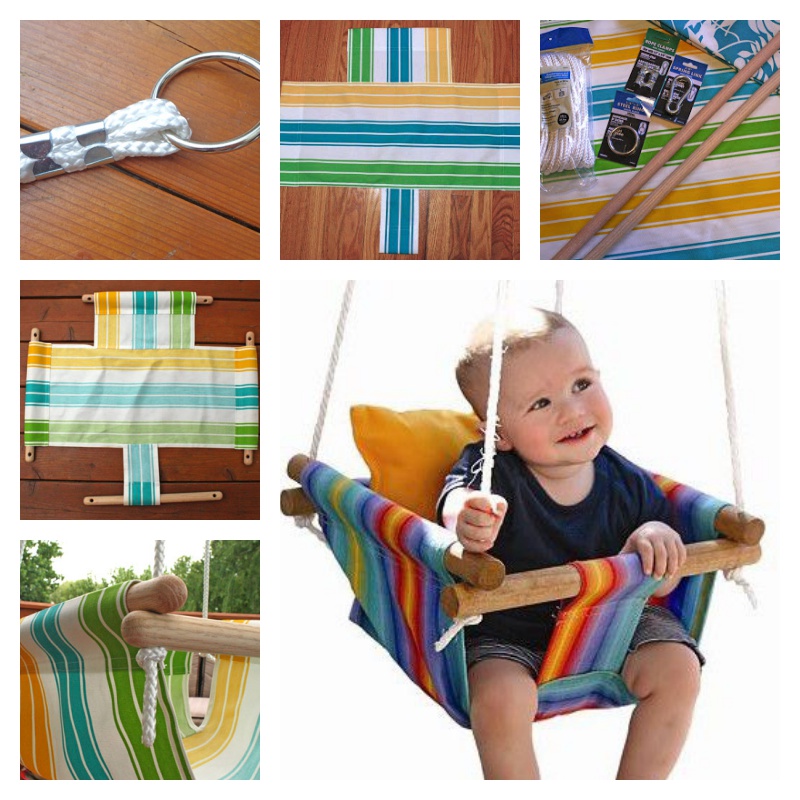 Click below link for tutorial….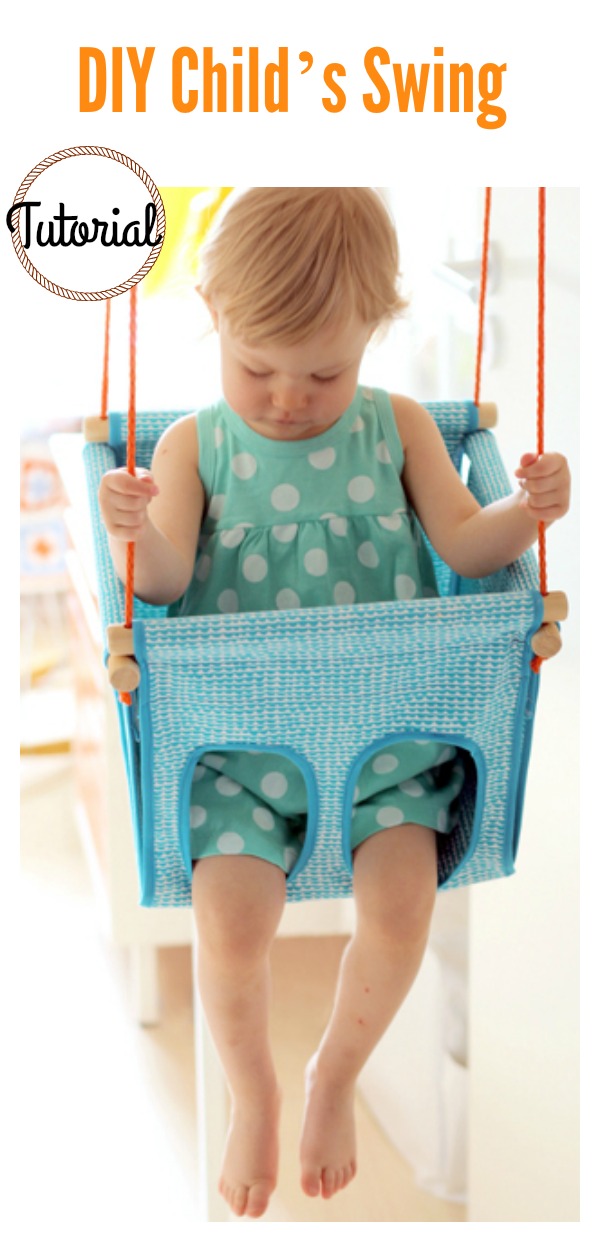 Click below link for tutorial…