This isn't the first time we've used versatile pom poms for craft projects. They can make great gift toppers and fun kid's crafts. You can find our other pom pom projects here. At the time of this year, we can use them to make Adorable Pom-Pom Snowman.
These snowmen are so easy to make even for a little kid. They are made of woolly white pom-poms, felt, and ribbon, this frosty friend never has to melt. You can decorate your home, for example, putting right up there by the manger scene. You can add a loop to the hat to hang them on Christmas tree, which will look fabulous. They can also make a great toy for a child. There are just lots of opportunities how you can use them. Enjoy.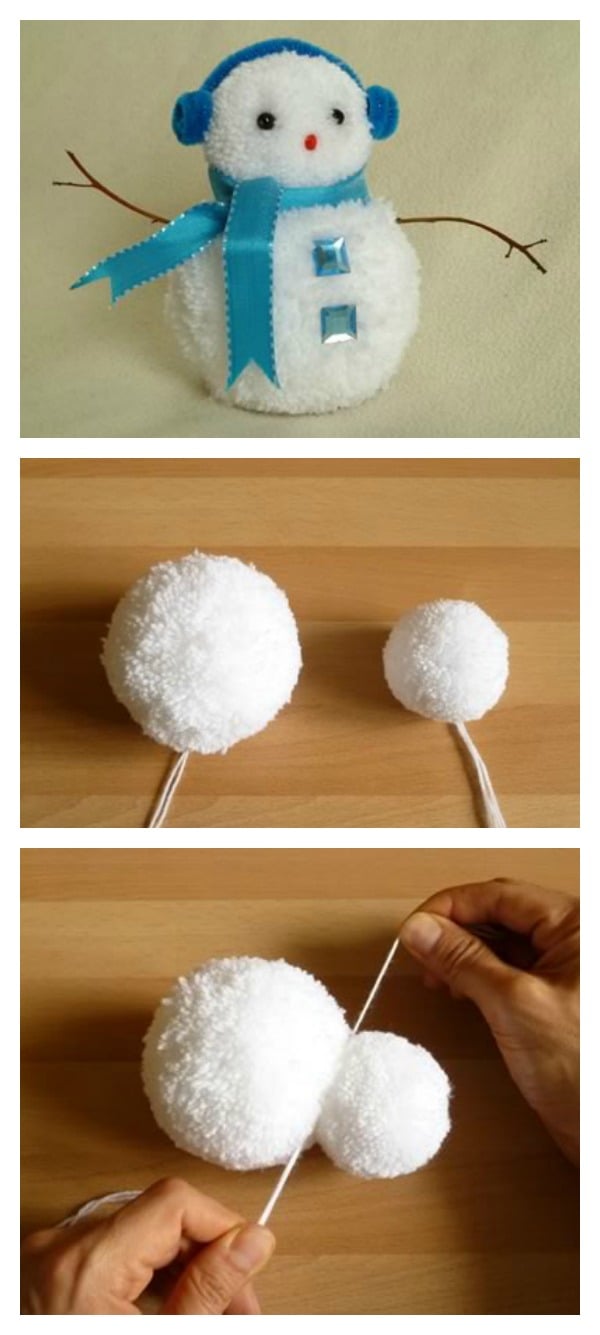 Click below link for tutorial….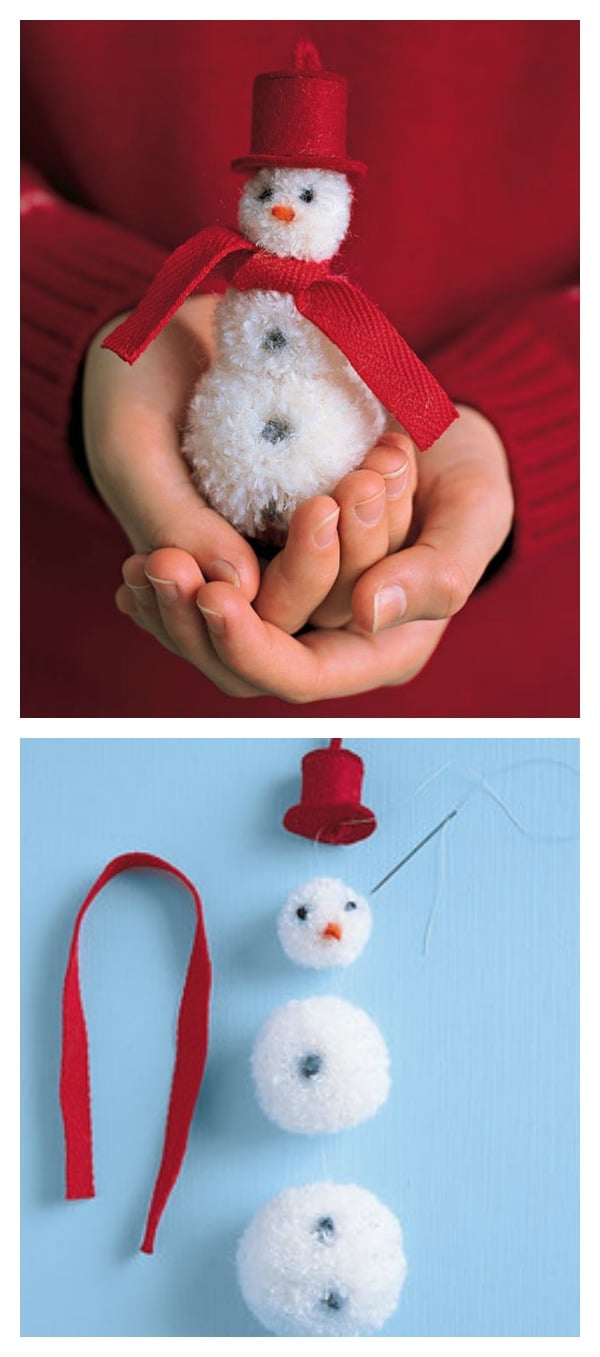 Click Below link for tutorial….